Reliability isn't just about getting you and your passengers to your destination easily, and without delay. It's also about getting you there safely, and safety sits at the core of the Jaguar philosophy of lightweight aluminium architecture.
The aerospace-inspired technology used to build our high-quality aluminium body structures not only creates chassis that are up to 400kg lighter and stiffer than their predecessors for improved fuel efficiency, lower emissions and more dynamic handling, but it also creates chassis that are significantly stronger, better designed and better equipped with added safety features, offering you even greater protection.
Take XE – built around an aluminium-intensive monocoque, with a body that uses over 75 percent aluminium content. It's the lightest and stiffest sedan Jaguar has ever built. It's how aluminium has been used intelligently that is key, though, ensuring that all modern Jaguars are engineered to meet the most stringent legislative and consumer crash test requirements around the world.
"MODERN JAGUARS ARE ENGINEERED TO MEET THE MOST STRINGENT LEGISLATIVE AND CONSUMER CRASH TEST REQUIREMENTS AROUND THE WORLD."
These designs are then proven in the real-world, we crash around 60 chassis in a series of 80 crash tests – some requiring the car to dissipate 100MW of kinetic energy in the 40 milliseconds of an impact – to ensure that they perform exactly as intended.

In that 40-millisecond blink of an eye, bumper beams, crush cans and longitudinal structures deform and move the engine away from the collision into a crush space. Inside the car, airbags and seatbelt pretensioners fire as fast as 15 milliseconds after the impact, helping to limit the forces on the occupants. Finally, when the car comes to a rest, it automatically switches off its fuel pump, puts its hazard lights on and unlocks the doors to allow easier exit from the vehicle.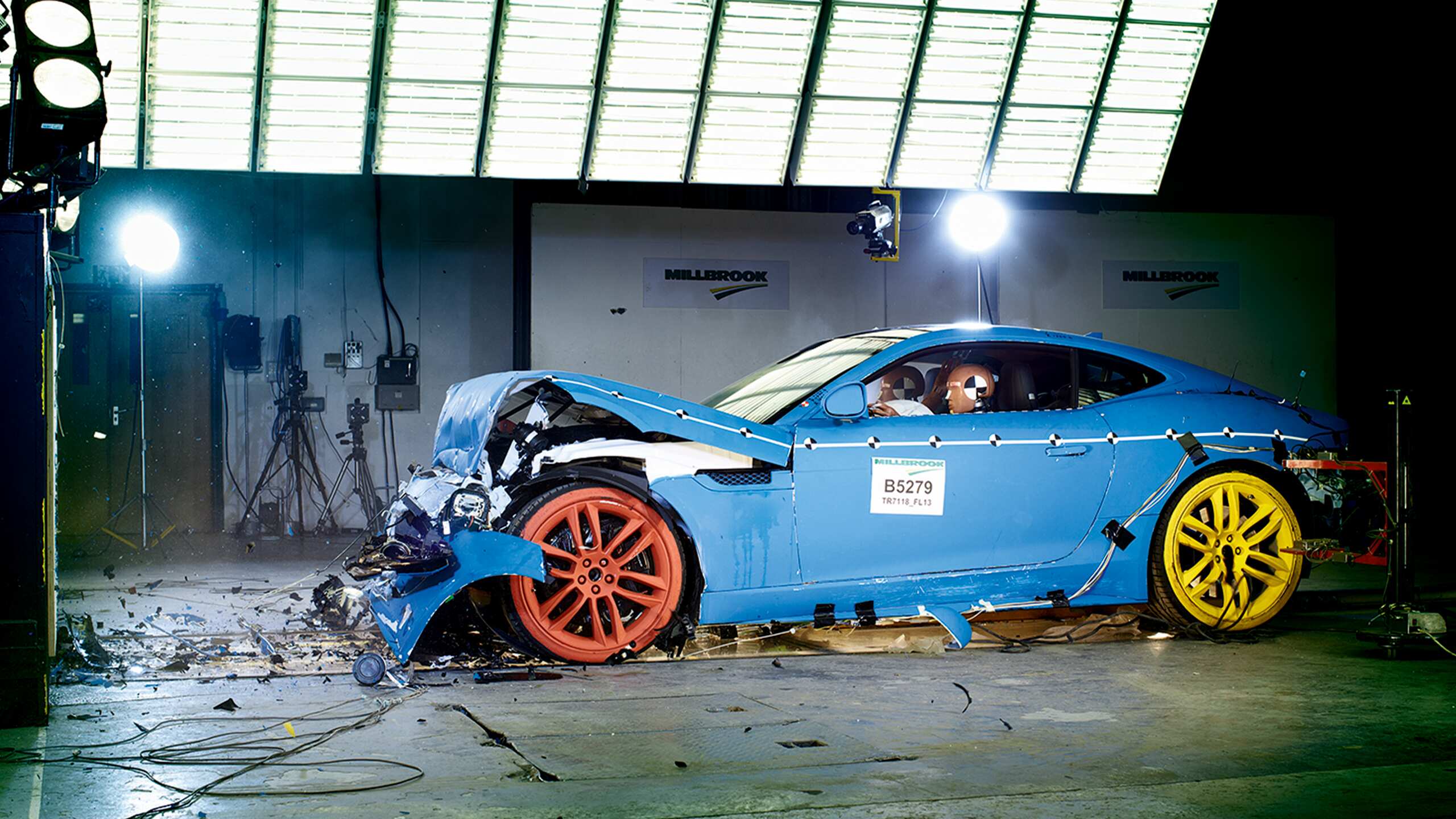 It's not just a car's occupants that every Jaguar protects. The Pedestrian Contact Sensing Bonnet System* uses pyrotechnic actuators to propel the bonnet up and away from the car by around 6cm in under 30 milliseconds. This helps to absorb the impact for pedestrians, keeping them from hitting rigid components such as the engine and suspension.
And today every Jaguar provides a full suite of Advanced Driver Assistance Systems (ADAS) that either keep the driver better informed about the conditions and traffic around them, or automatically activate and help prevent accidents.
As Vehicle Line Director, Kevin Stride explains: "XE and XF were engineered without compromise. We placed just as much focus on safety as we did on dynamics, performance, refinement and efficiency, and our stringent in-house standards far exceed the requirements of legislative and consumer tests. Everything from the aluminium alloys we developed for the body structures to the state-of-the-art stereo camera at the heart of the Autonomous Emergency Braking system has been painstakingly optimised to deliver world-class levels of safety."
*Model and market dependent.
XF Autonomous Emergency Braking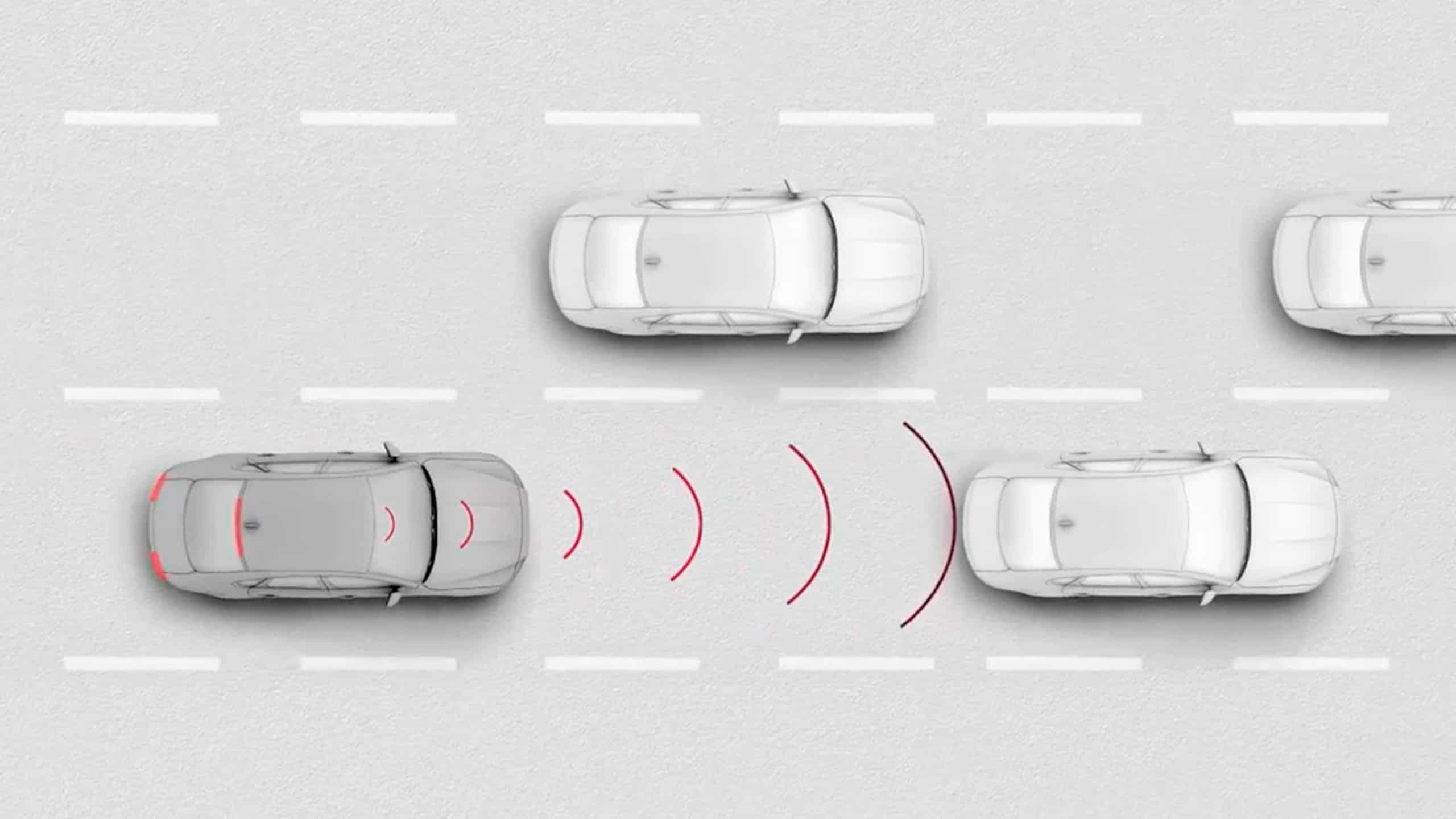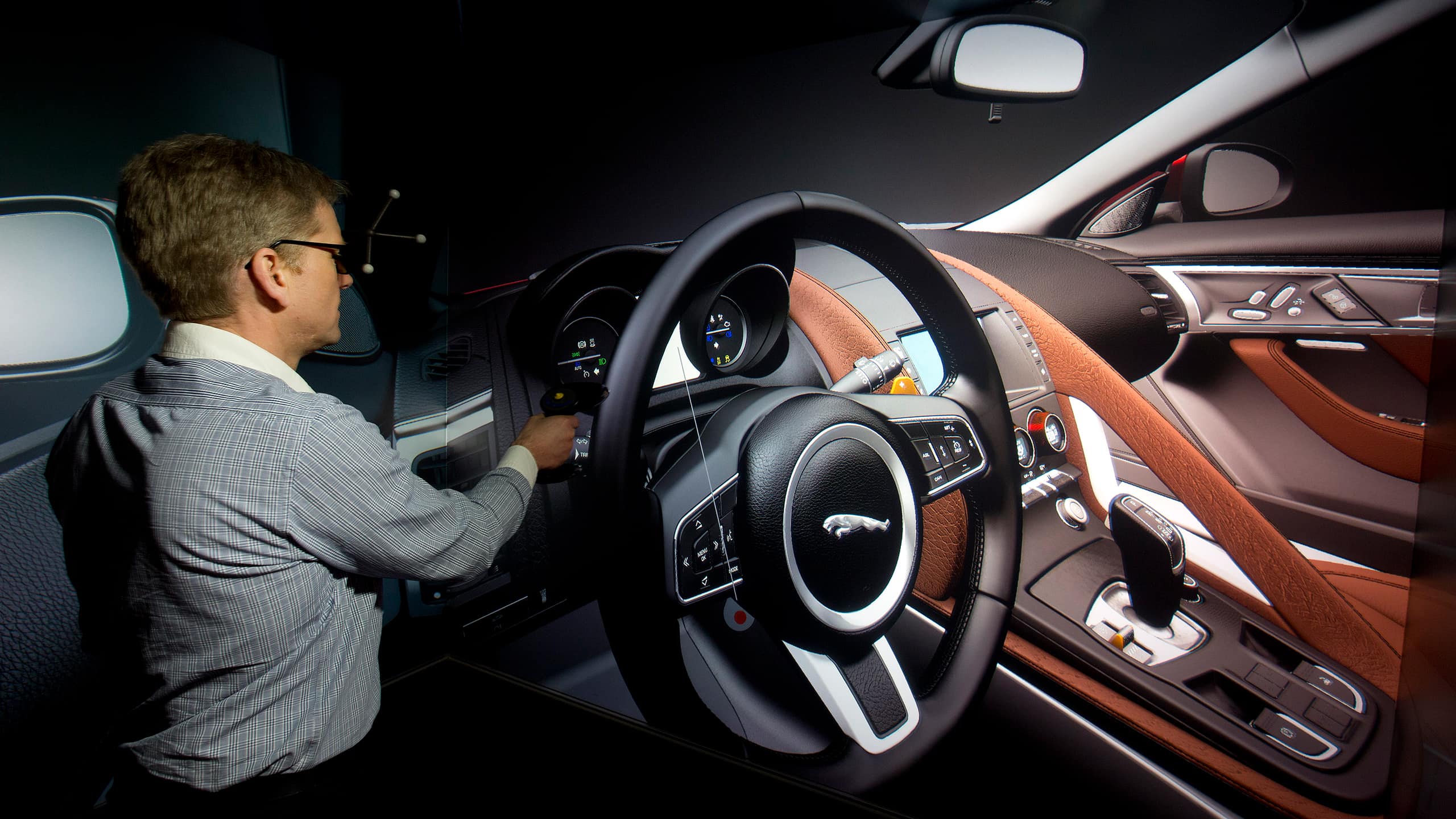 VIRTUAL ENGINEERING
Posted: 18-08-2016
We are investing heavily in state-of-the-art virtual engineering tools that enable new products – and the advanced technologies that drive them – to be designed more quickly, more efficiently, and more robustly. The end result is Jaguar cars that are more reliable, durable and dependable.