AN INTRODUCTION TO ALL WHEEL DRIVE
All wheel drive has become an increasingly popular option, and for many it is the deciding factor in their choice of car. From AWD sedans, to AWD SUVs and AWD sports cars, the range of vehicles that offer it is vast. But what is AWD, and why is it useful?
THE UNIQUE INTELLIGENT DRIVELINE DYNAMICS (IDD)
Jaguar's uniquely capable automatic AWD system is available on the iconic F‑TYPE, the award winning XF and XE sedans, and Jaguar's performance SUV, the F‑PACE. The system has been engineered specifically to intensify the experience of driving a performance car in all weathers, on all surfaces. There are two main features of AWD with IDD that, when combined, set it apart from any other system.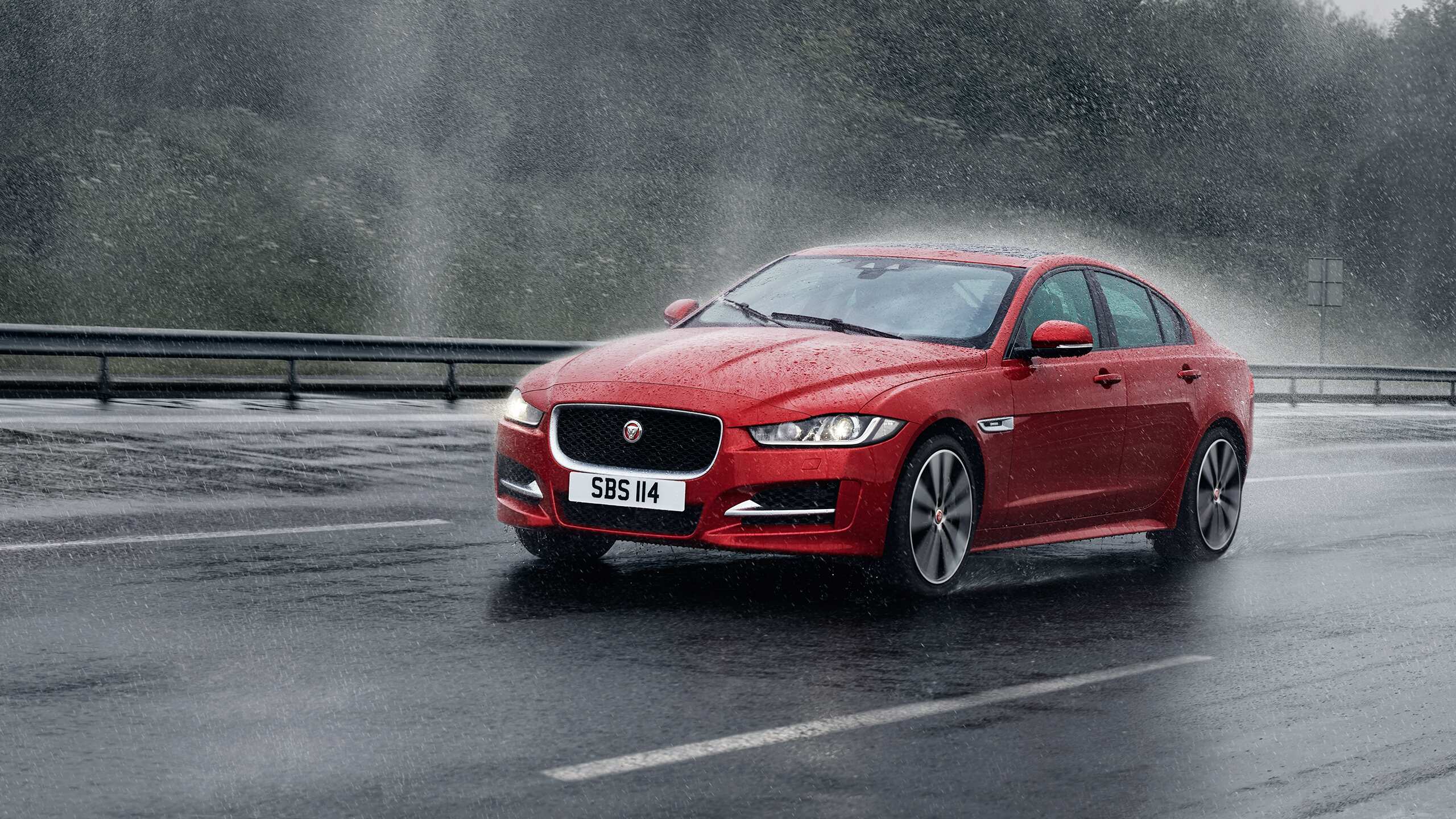 INSTINCTIVE AWD
Key to Jaguar's legendary handling is its dynamic rear wheel drive feel. Jaguar's AWD with IDD retains that characteristic with a strong rear wheel bias. Under normal driving conditions 90% of the power is delivered to the rear wheels, although it can be as much as 100% under full acceleration on a dry surface. When the system detects that more torque is needed at the front wheels, it transfers exactly what is required to maintain traction while still balancing that with the need for performance. As conditions normalise torque is returned to the rear.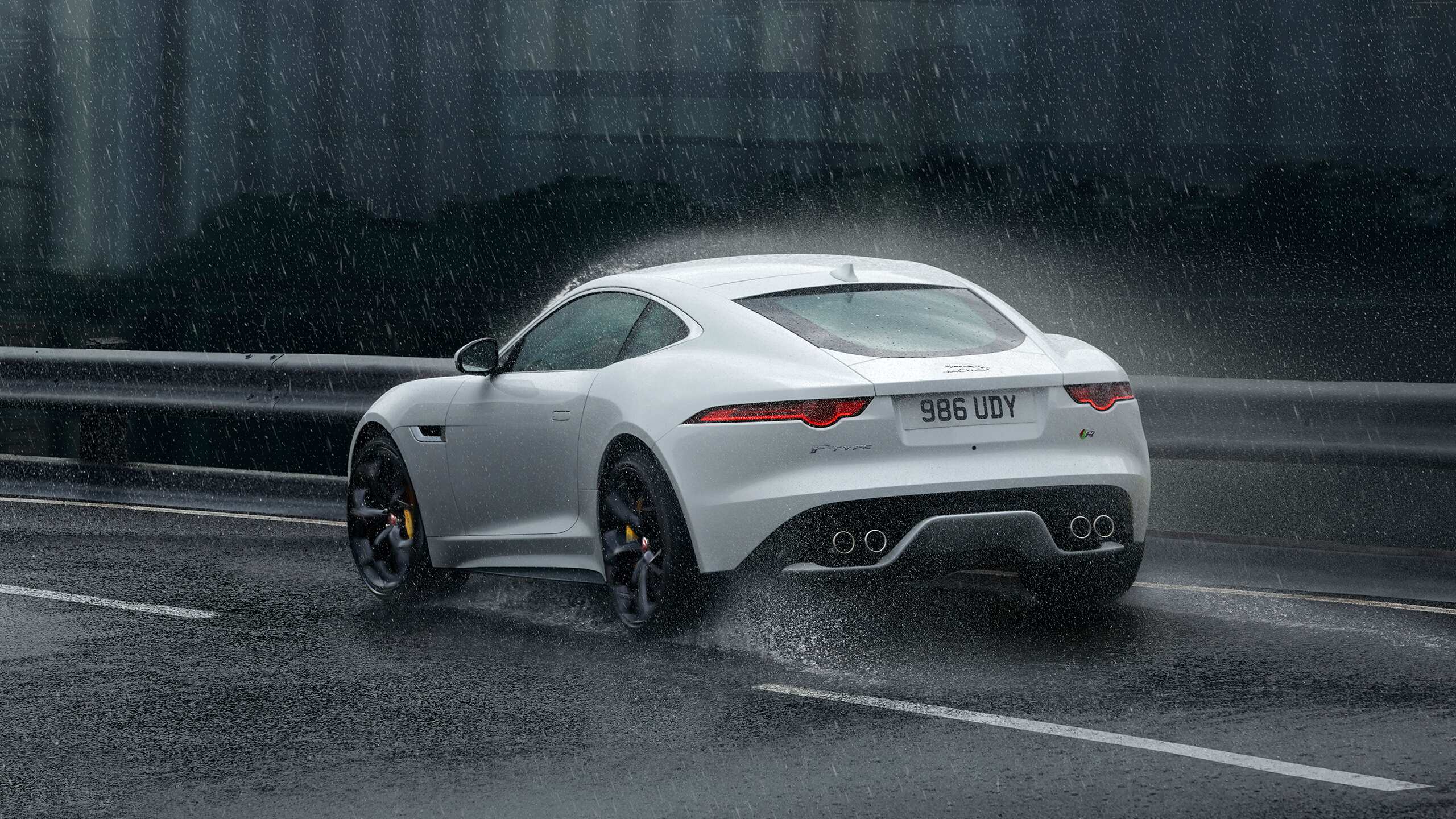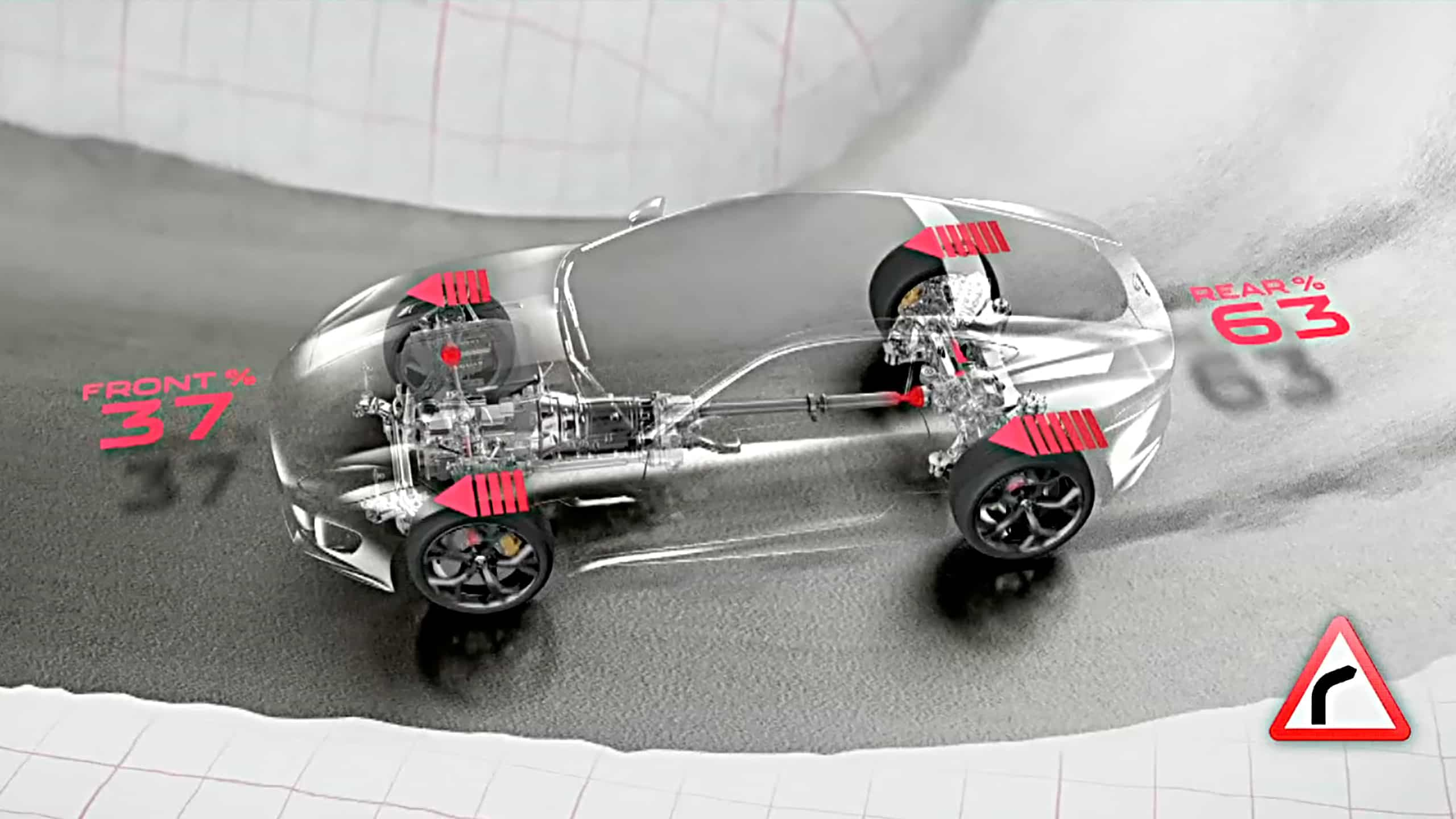 JAGUAR ALL WHEEL DRIVE SYSTEMS
The F‑TYPE and the F‑PACE, are fitted with our innovative and unique Intelligent Driveline Dynamics AWD. Both systems are engineered so that in normal driving conditions, 90% of the torque is committed to the back wheels. This ensures that every one of our AWD cars retains Jaguar's dynamic rear wheel drive feel for a more enjoyable driving experience. When the systems detect that more traction is needed, they seamlessly transfer as much torque as is required to the front wheels to improve stability. The systems are constantly working to find the optimum balance of traction and performance, so the moment they establish that additional traction is no longer required, power is returned to the rear axle.
IN THE BLINK OF AN EYE
Jaguar's AWD with IDD system is always on, detecting all the forces acting on the car. It continuously monitors each wheel's speed and traction, the suspension, steering and brakes, and the car's rotational activity, collecting data 100 times per second. Within the IDD system are advanced algorithms that use all that information to work out if the car is heading for a traction loss event, and which wheel or wheels will be affected. Then, before grip is lost, power is transferred to the wheels with better traction for instant, effortless composure.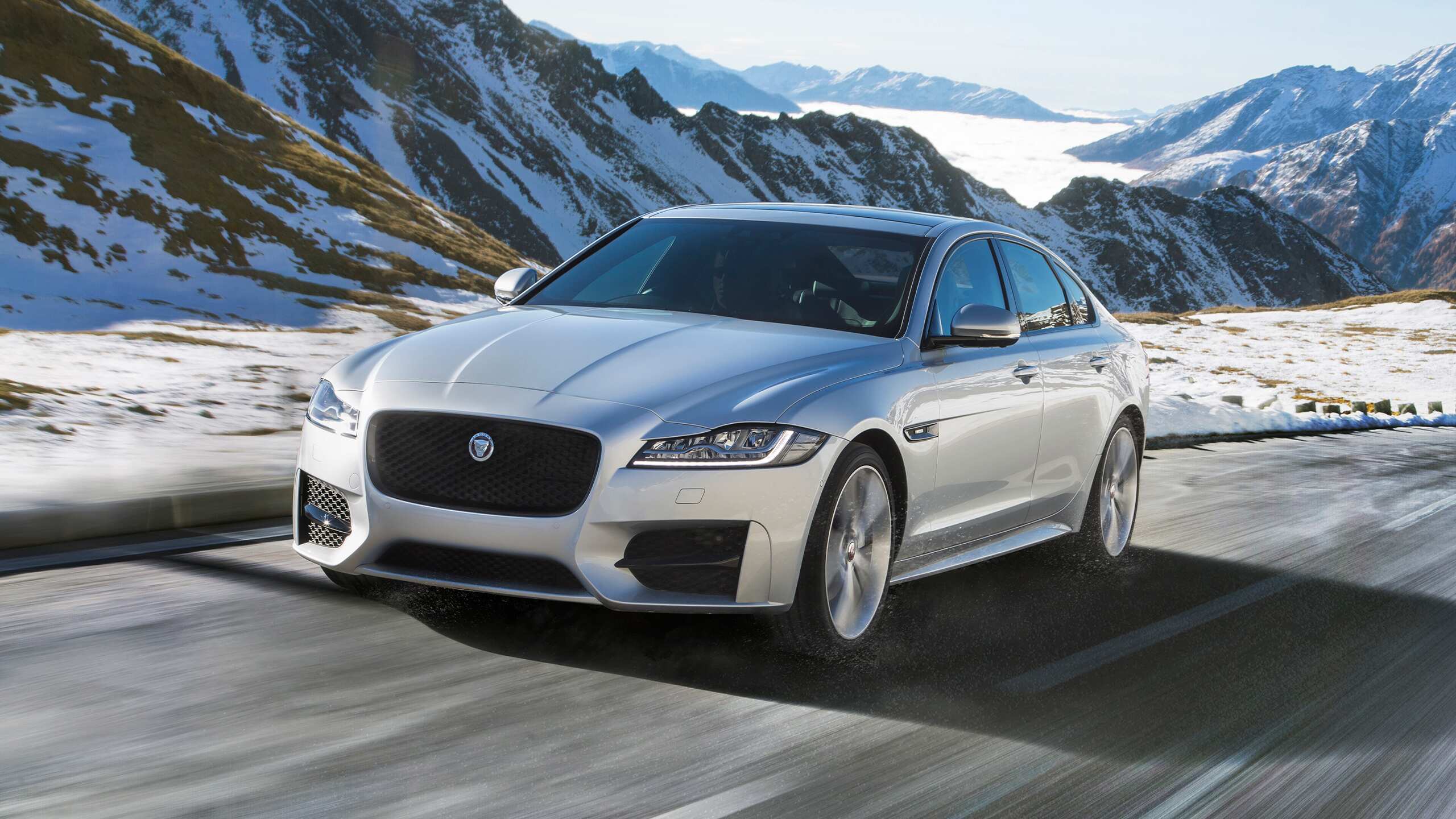 ELECTRO-HYDRAULIC TECHNOLOGIES
To transfer torque from one axle to another, the system uses an electro hydraulic multi-plate wet clutch, controlled by a centrifugal electro-hydraulic actuator. Together these technologies shift the precise amount of torque needed in as little as 100 milliseconds. Even a full shift of power from 100% rear to 100% front takes just 165 milliseconds, and happens seamlessly. All the driver notices is outstanding handling in conditions any other car would find challenging. The hydraulic system has the added advantage of generating less mechanical wear and so requires less maintenance than other systems.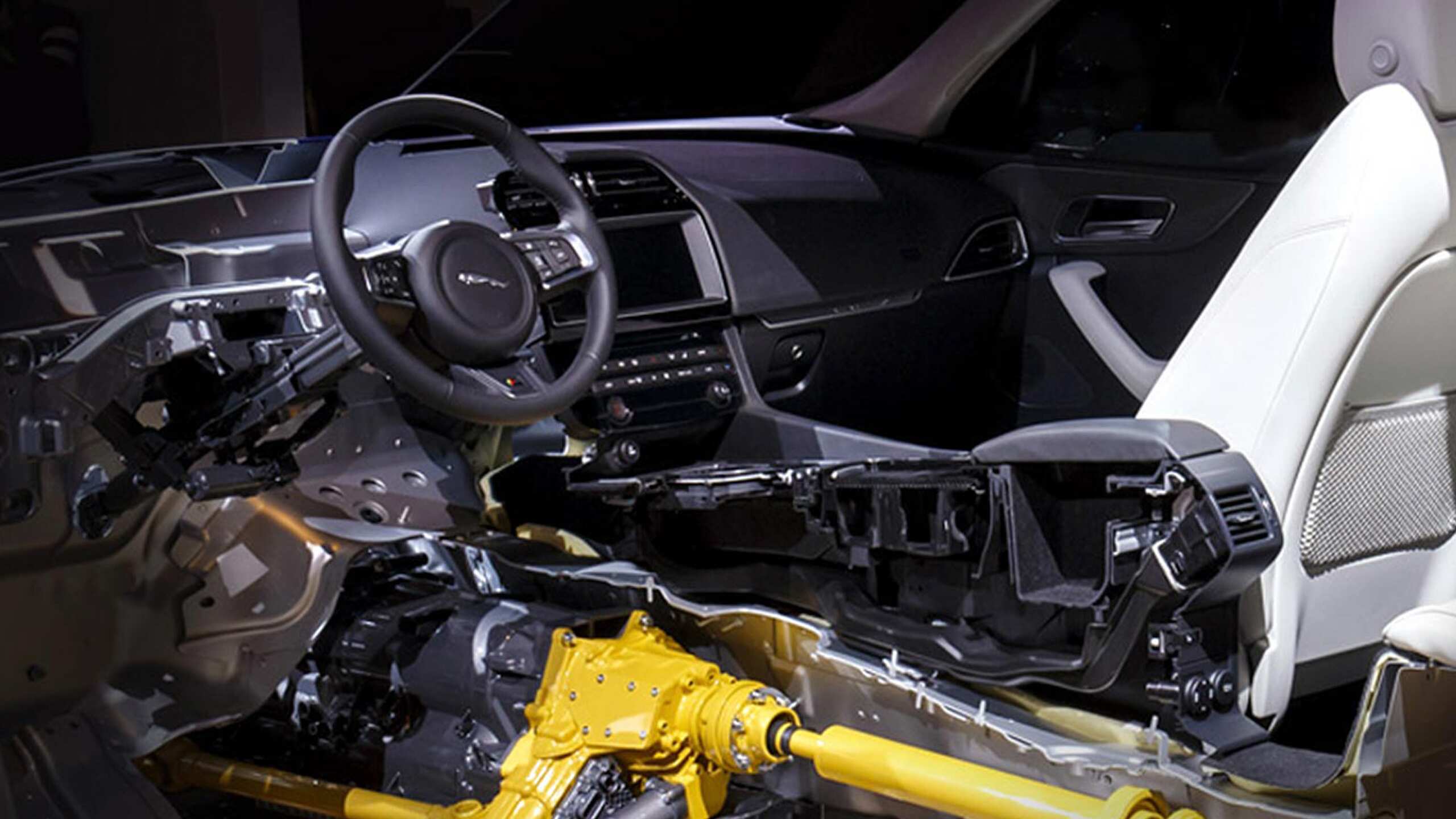 FULLY INTEGRATED SYSTEMS
Jaguar's AWD with IDD doesn't work in isolation. It is completely integrated with all other stability and traction systems including ABS, Electronic Stability Program, and Torque Vectoring by Braking. It recruits the assistance it needs, when it needs it, to keep the car's behaviour directly connected with the driver's intention.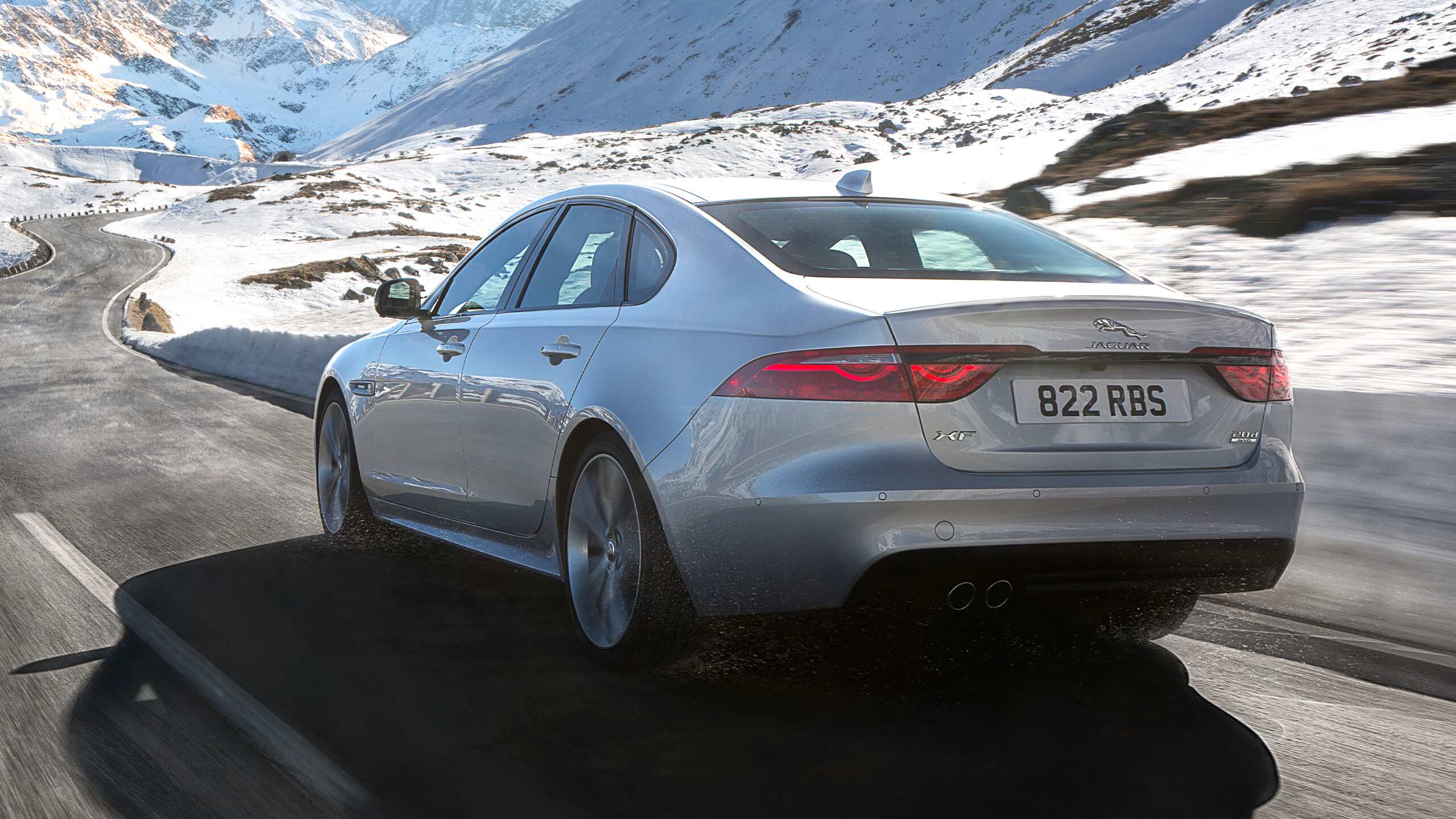 ADAPTIVE SURFACE RESPONSE
Jaguar has developed an additional technology that runs alongside its IDD system. Adaptive Surface Response is designed to distinguish between different low traction surfaces, like mud, ice, gravel, and snow and delivers the ideal torque split for the conditions.
Jaguar's AWD sedans, the XF and XE automatically switch between two program modes for different surfaces, while its AWD SUV, the F‑PACE has a third for optimising traction in deep snow or deep gravel. Whatever the surface, Adaptive Surface Response will work out the best way to keep you going.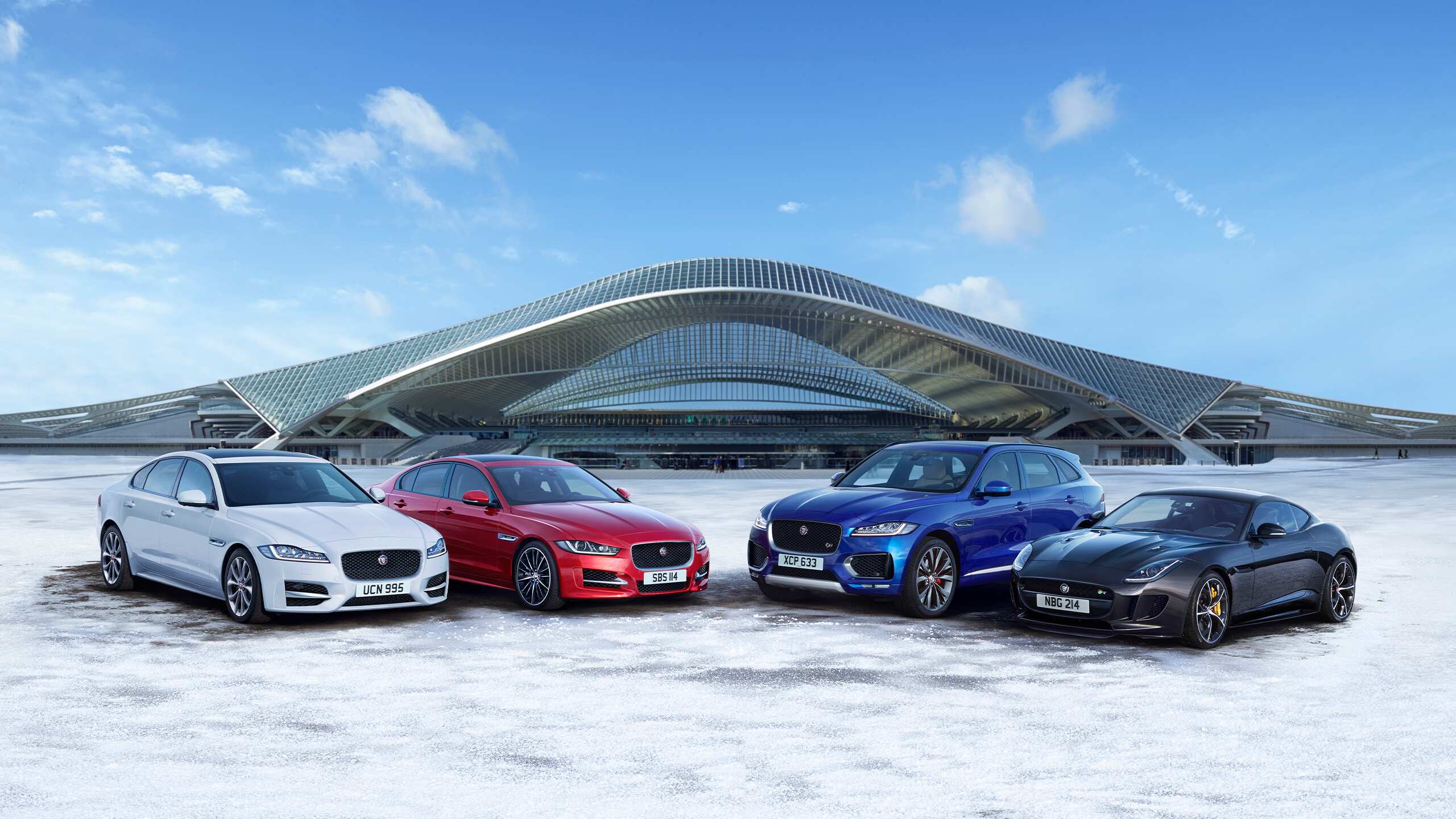 CLASS-LEADING AWD
Jaguar's AWD with IDD has been engineered to be the best AWD system for a performance car, perpetually adjusting to give you the optimum balance of grip and performance. It's lightweight, low maintenance technology gives you the efficiency of a rear wheel drive under normal conditions and the stability of all wheel drive when needed. Its ability to predict and pre-empt traction loss means it can keep performance as its priority. Something Jaguars have always done.