JAGUAR XK
The Jaguar XK is a Grand Tourer with the heart and soul of a sports car. Enjoy refined performance, luxury and the convenience of a 2+2 seating configuration.
XK is no longer available for specification but you can discover XK by contacting an official Jaguar retailer or by searching Jaguar Approved Used.
THE SPIRIT OF XK LIVES ON
Find the Jaguar that's right for you and discover how all of our cars embody the alive spirit.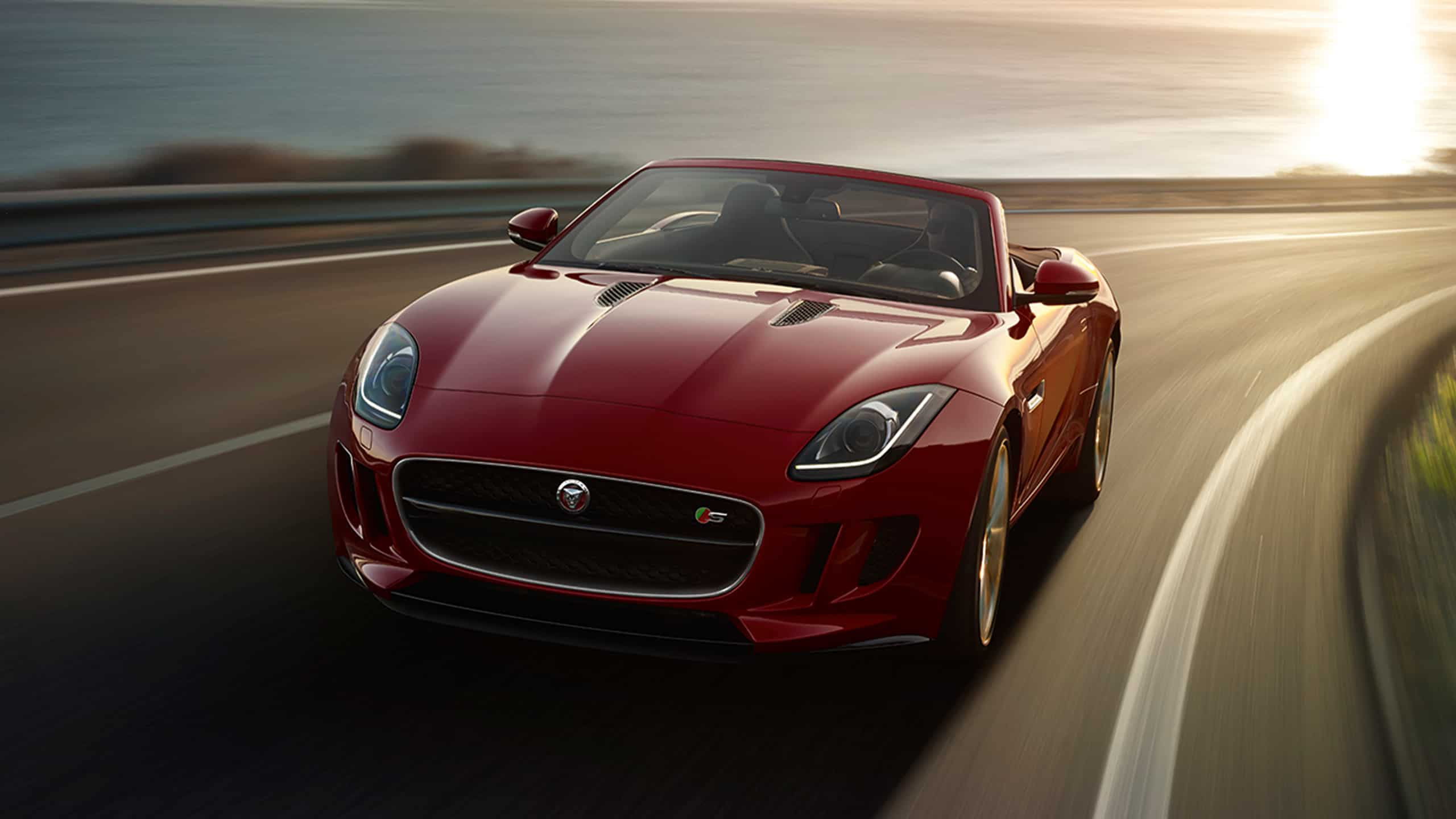 DISCOVER F‑TYPE
F‑TYPE is a pure Jaguar sports car. It combines effortless, exhilarating performance, instant response and precise agile handling.
DISCOVER F‑TYPE COUPÉ
Pure Jaguar sports car. F‑TYPE Coupé combines pulse quickening performance, instant response and precise agile handling.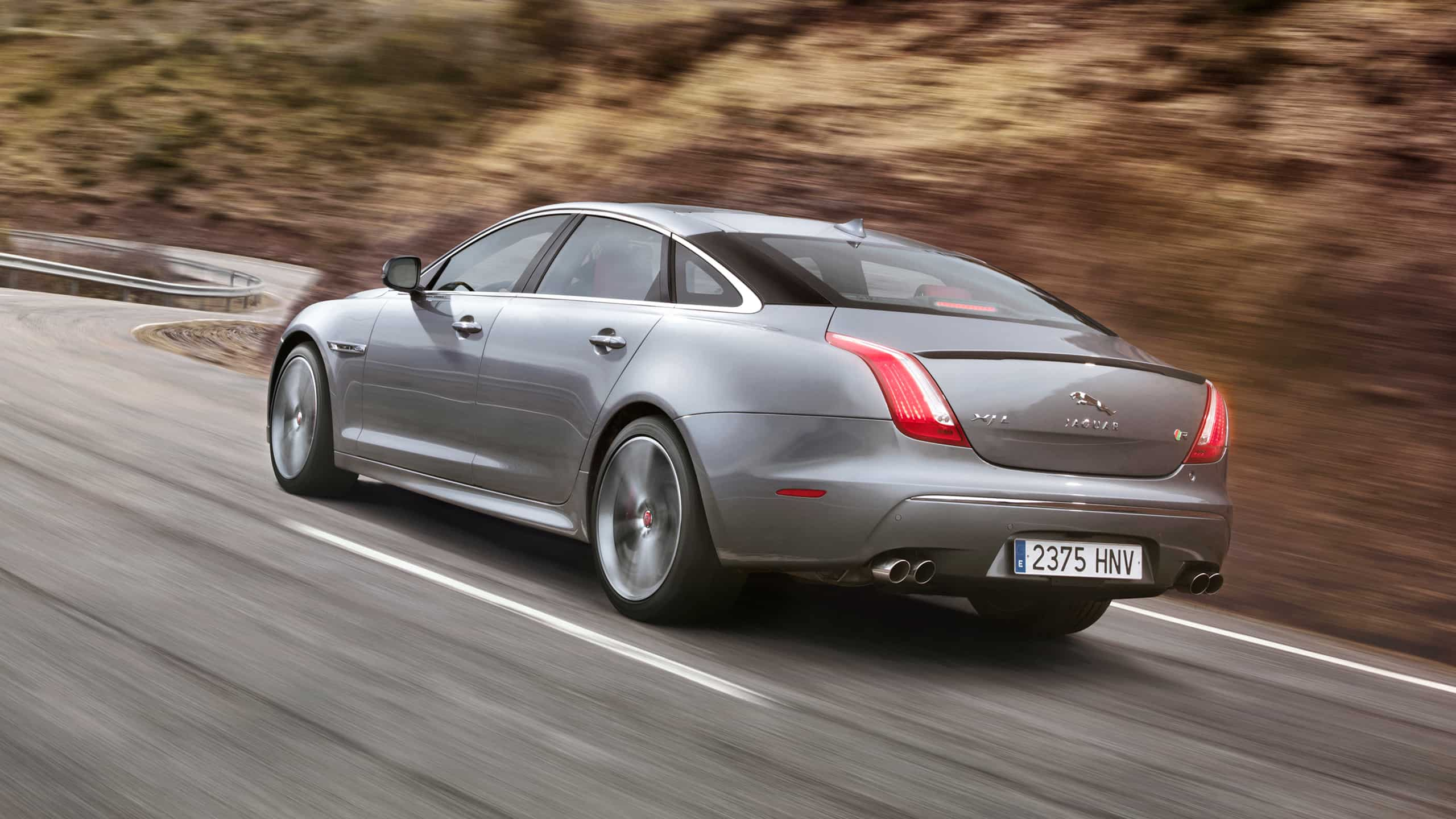 DISCOVER XJ
A dramatic combination of beauty, luxury and power; XJ delivers a refreshingly dynamic driving experience.
XK CONVERTIBLE AND COUPÉ
With XK convertible get ready to soak up the sun. XK Convertible delivers superb levels of driveability, comfort and refinement. The XK Coupe lets you experience true grand tourer performance with the power, style and luxury that makes every journey unforgettable.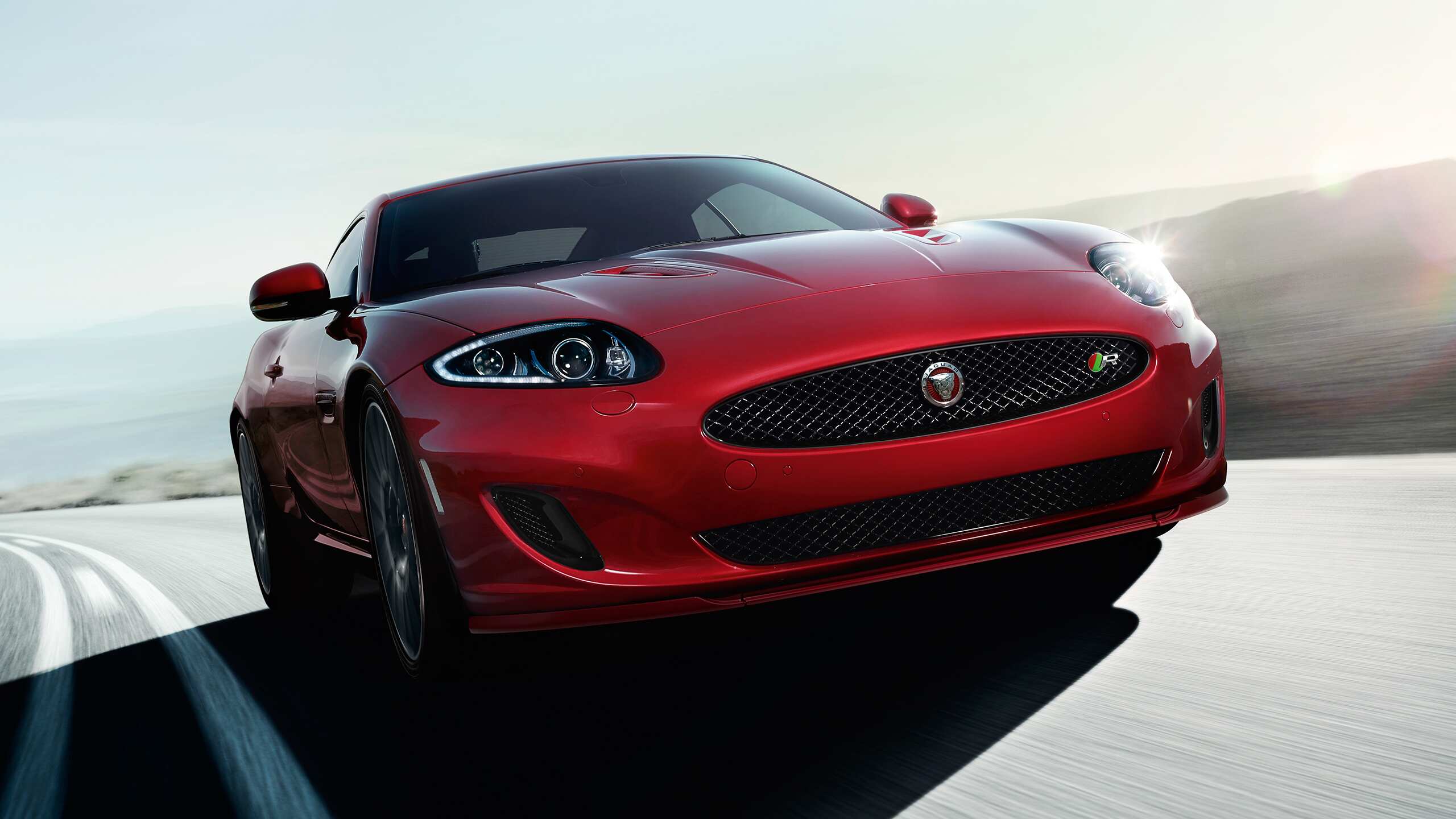 MOVING DESIGN
Every surface on XK is sculpted to create a bold visual energy. From the dramatic front bumper design and chrome outlined air intakes to the distinctive side power vents and muscular haunches, it promises both luxury and immense power. Distinctive LED daytime running lights frame XK's advanced Bi-function HID Xenon headlamps and present a unique visual signature.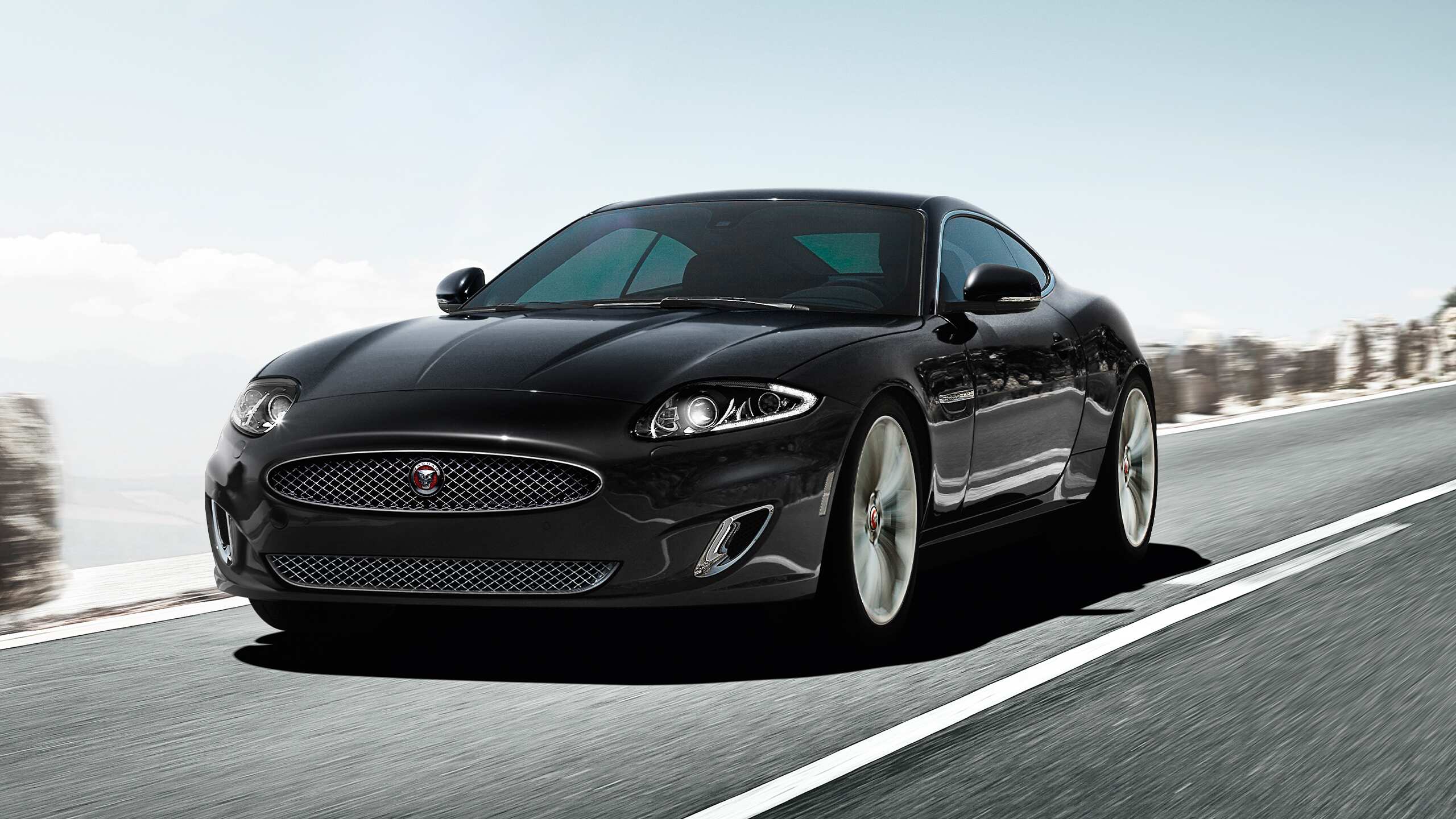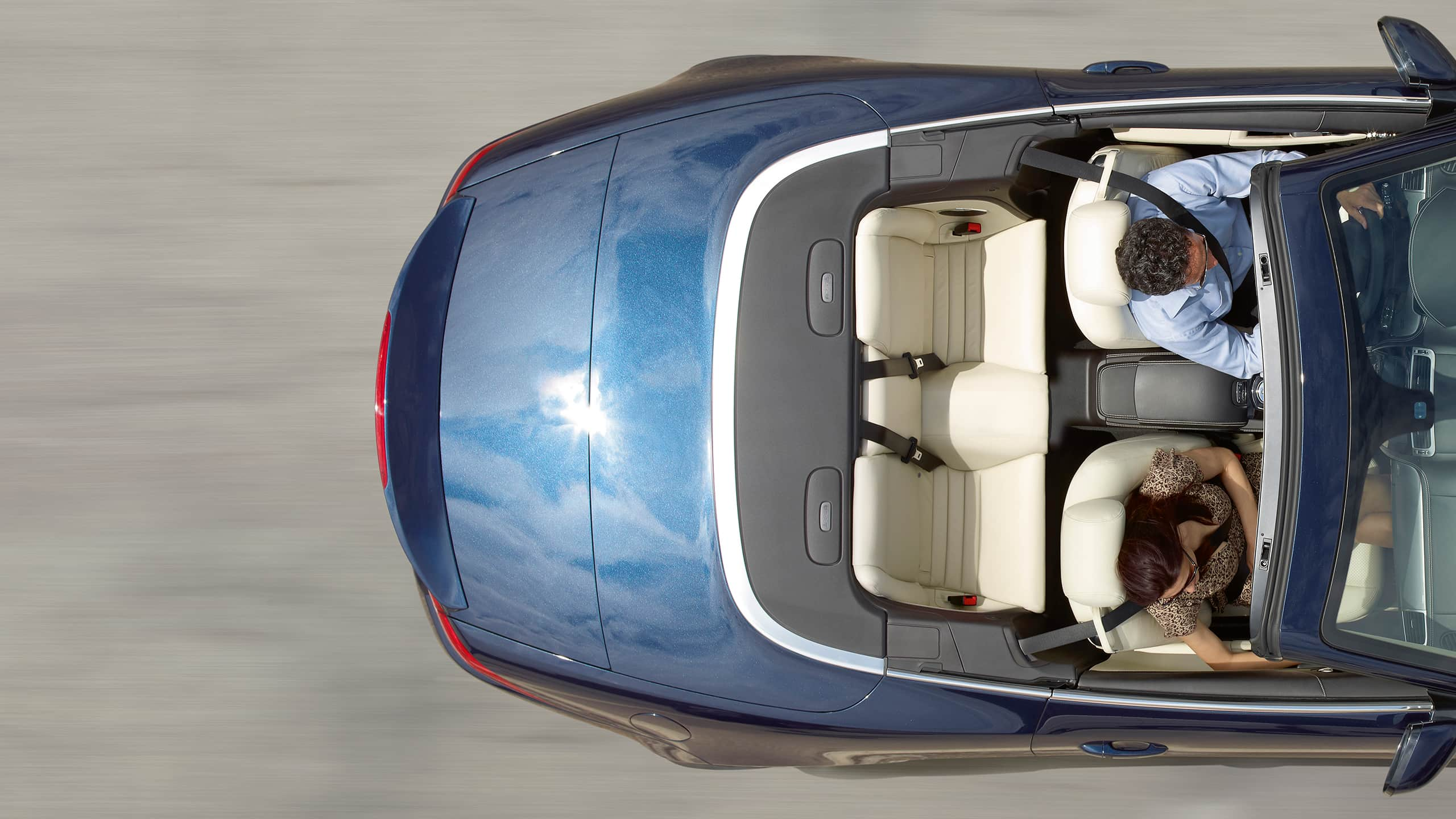 A high performance Grand Tourer, every aspect of XK is ergonomically designed to enhance the driving experience. Whether crossing town or continent, the 2+2 configuration provides rear seats for occasional use or as a convenient storage area. For additional practicality, Convertible models have a boot capacity of up to 313 litres, rising to 330 litres on Coupé models.
XK never compromises on luxury – from the modern textures, flawless craftsmanship and the signature phosphor blue mood lighting to the triple-lined canvas for XK Convertible's hood that, when stowed, minimises encroachment on the bootspace.
REFINED PERFORMANCE
The smooth delivery of power from a choice of three formidable 5.0 litre engines: Jaguar's highly acclaimed V8; a V8 Supercharged delivering 375kW; and exclusive to the XKR-S model, a V8 Supercharged producing an astounding 405kW.
The 5.0 litre V8 engine that powers the XK models produces exhilarating acceleration with effortless refinement.
More dramatic performance comes with the 5.0 litre V8 Supercharged engine fitted with a sixth-generation, twin vortex system supercharger. This all-aluminium quad-cam powerplant is available in two versions, 375kW and 405kW, powering XKR and XKR-S respectively. It offers a linear delivery of performance, and instant access to high levels of torque at all engine speeds.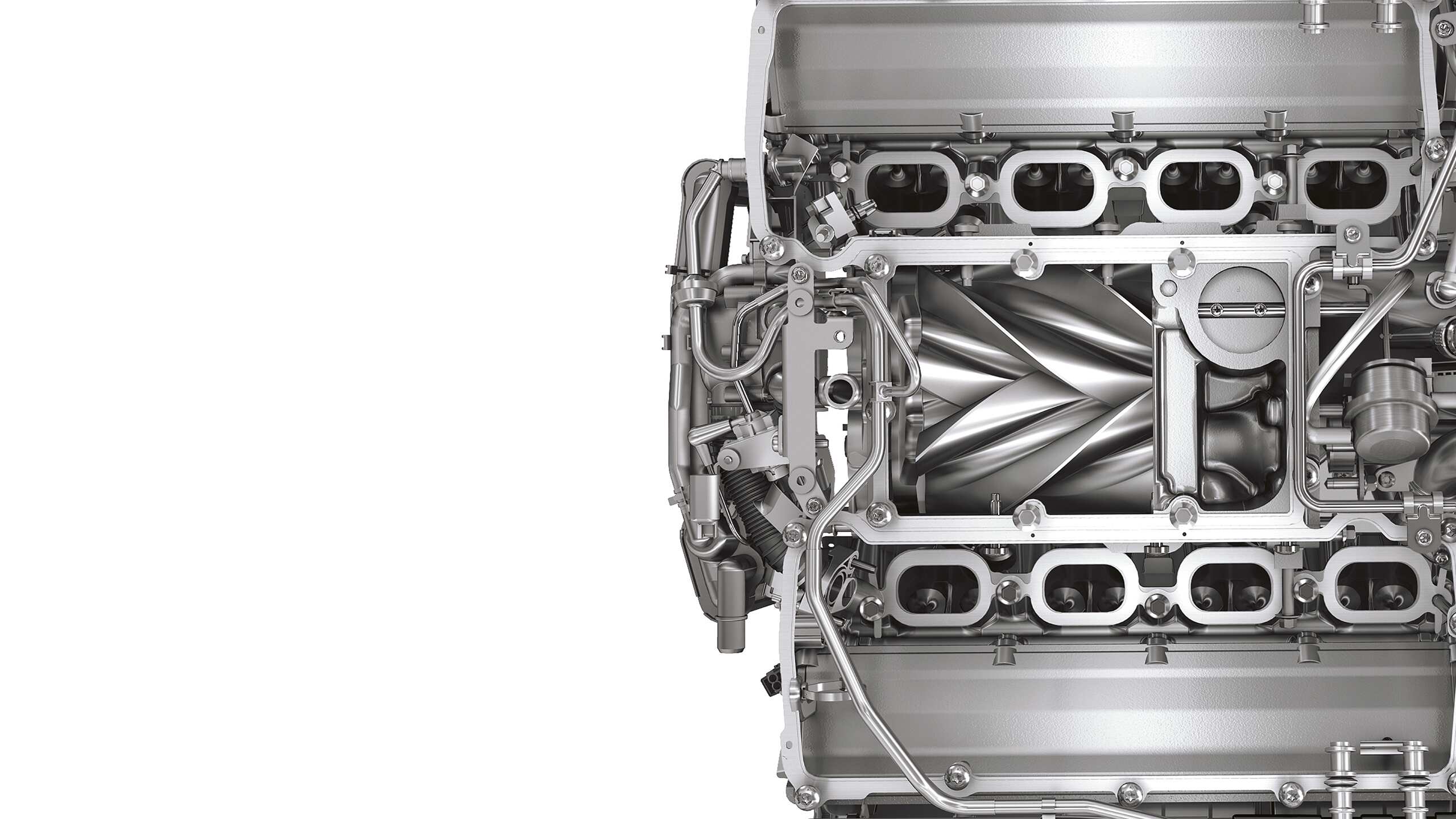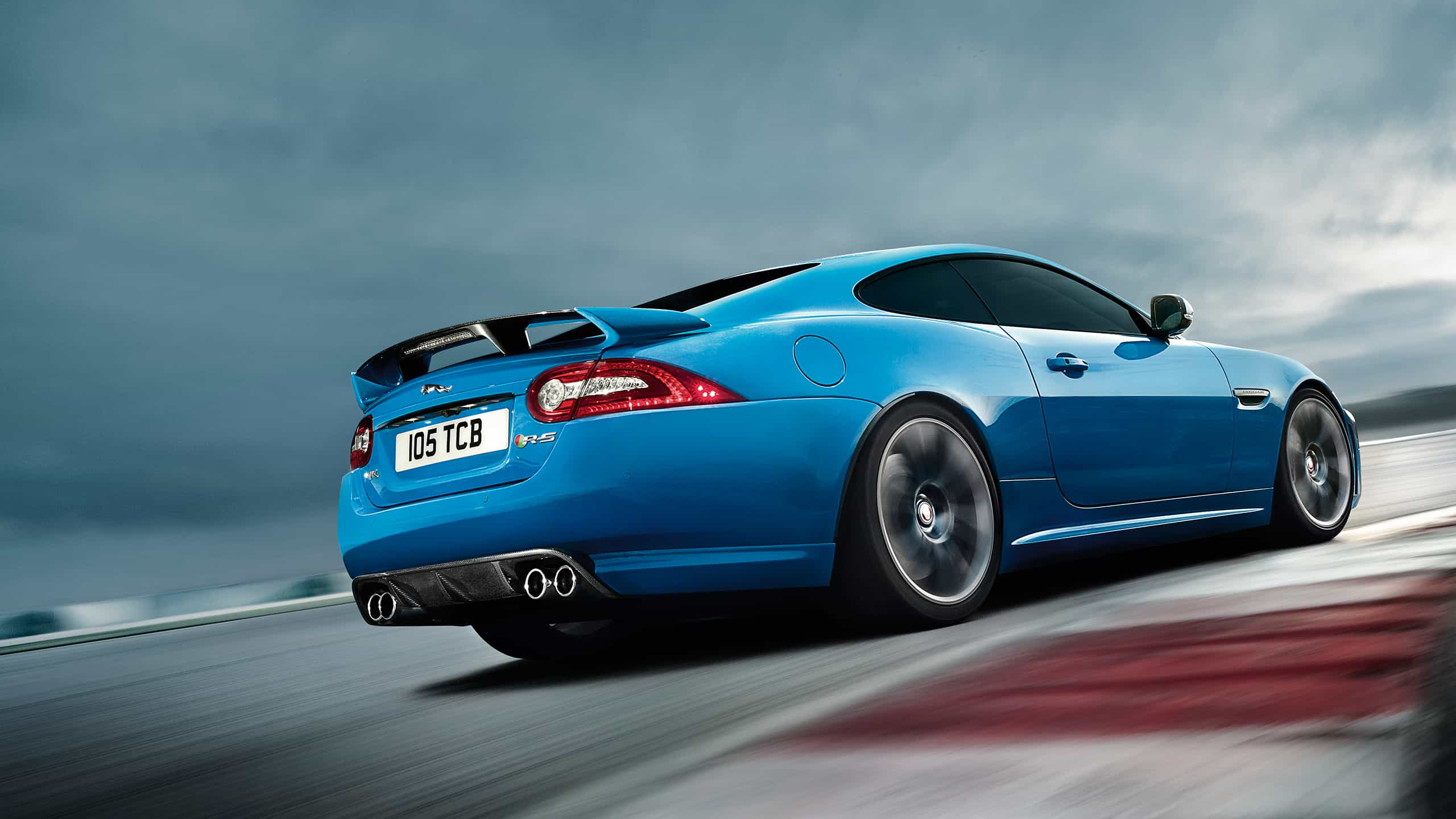 Feel the intuitive control that connects you to the road. XK is a car with handling so responsive it feels instinctive. The ZF 6-speed automatic transmission is intelligent, with adaptive software that automatically modifies the gearshift strategy to ensure the right gear is selected for every situation. Electronic dampers constantly adjust the suspension, adapting smoothly to the road conditions, to achieve the optimum balance between ride and handling, as well as delivering a peerlessly refined driving experience.
OPEN AIR LUXURY
Experience the sheer exhilaration of a convertible that offers both comfort and superb handling. The XK Convertible's roof is designed for optimum convenience, opening and stowing in a mere 18 seconds. Compact enough to reduce buffeting at speed and to retain the XK's iconic shape, the roof folds itself neatly beneath a striking aluminium tonneau, seamlessly flush within the body.
Designed to deliver outstanding protection from the elements and traffic noise, the triple-layer material is laminated to provide a taut and waterproof outer coat, and incorporates Jaguar's innovative ultra-thin insulation.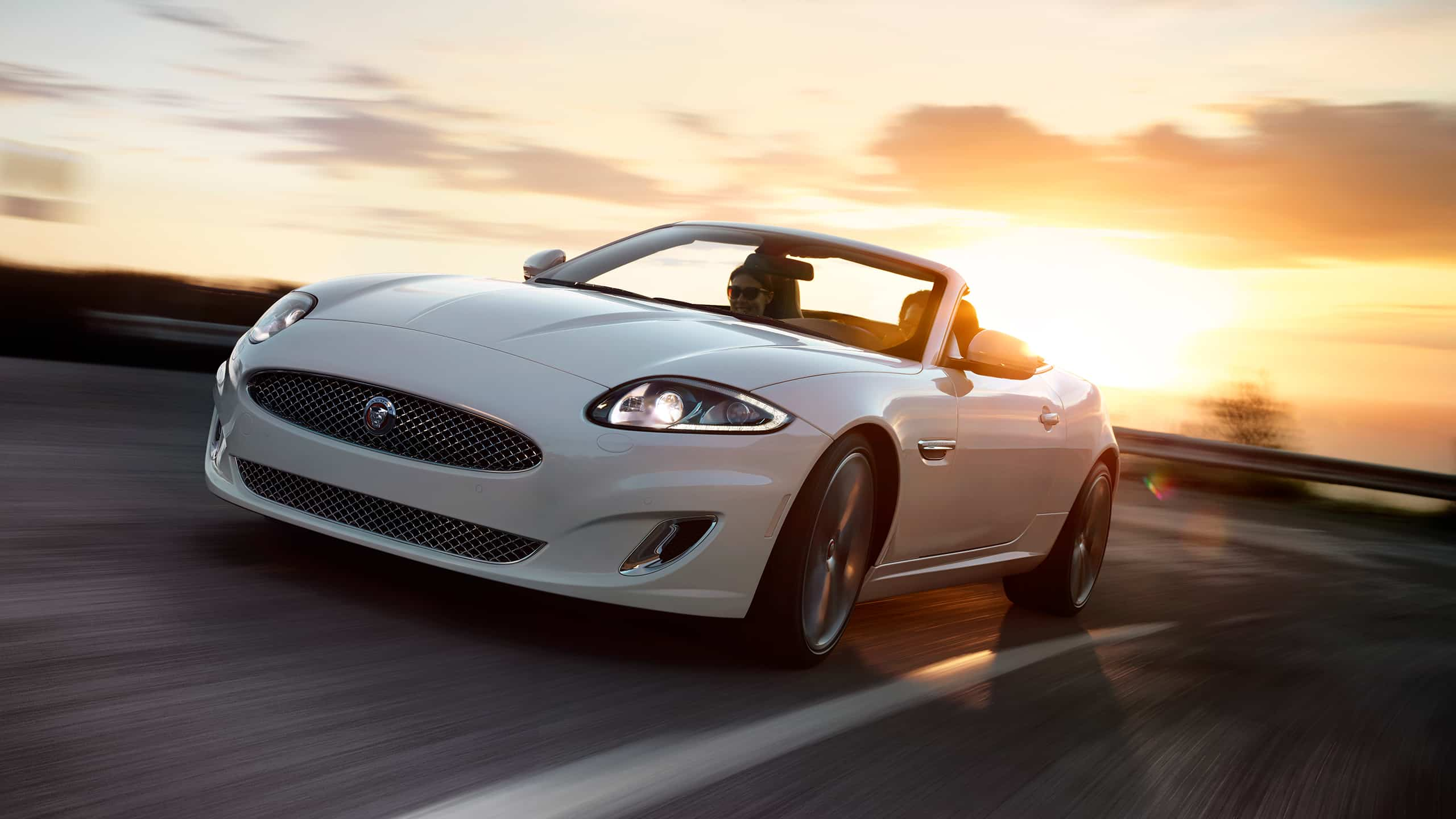 ALUMINIUM
Core to XK's outstanding performance and agility is its all-aluminium body. Formed in this lightweight metal using engineering techniques developed in the aerospace industry, XK's aluminium body's exceptional stiffness gives the driver precise, agile handling and pin-sharp cornering.
In addition, aluminium construction offers shorter braking distances and improved fuel economy and emissions. What's more, 50 percent of XK's body structure is made from recycled aluminium as part of Jaguar's commitment to sustainability.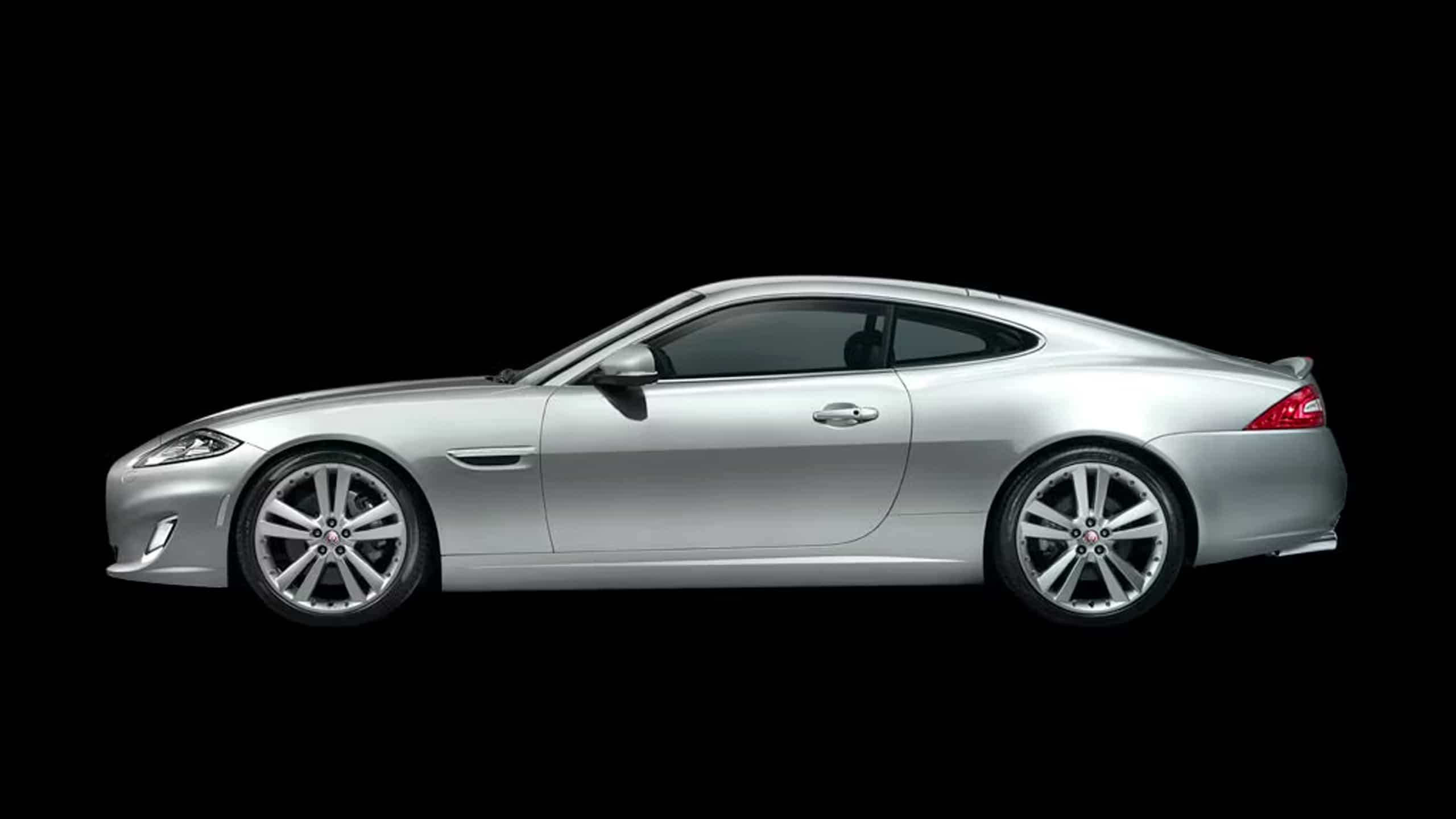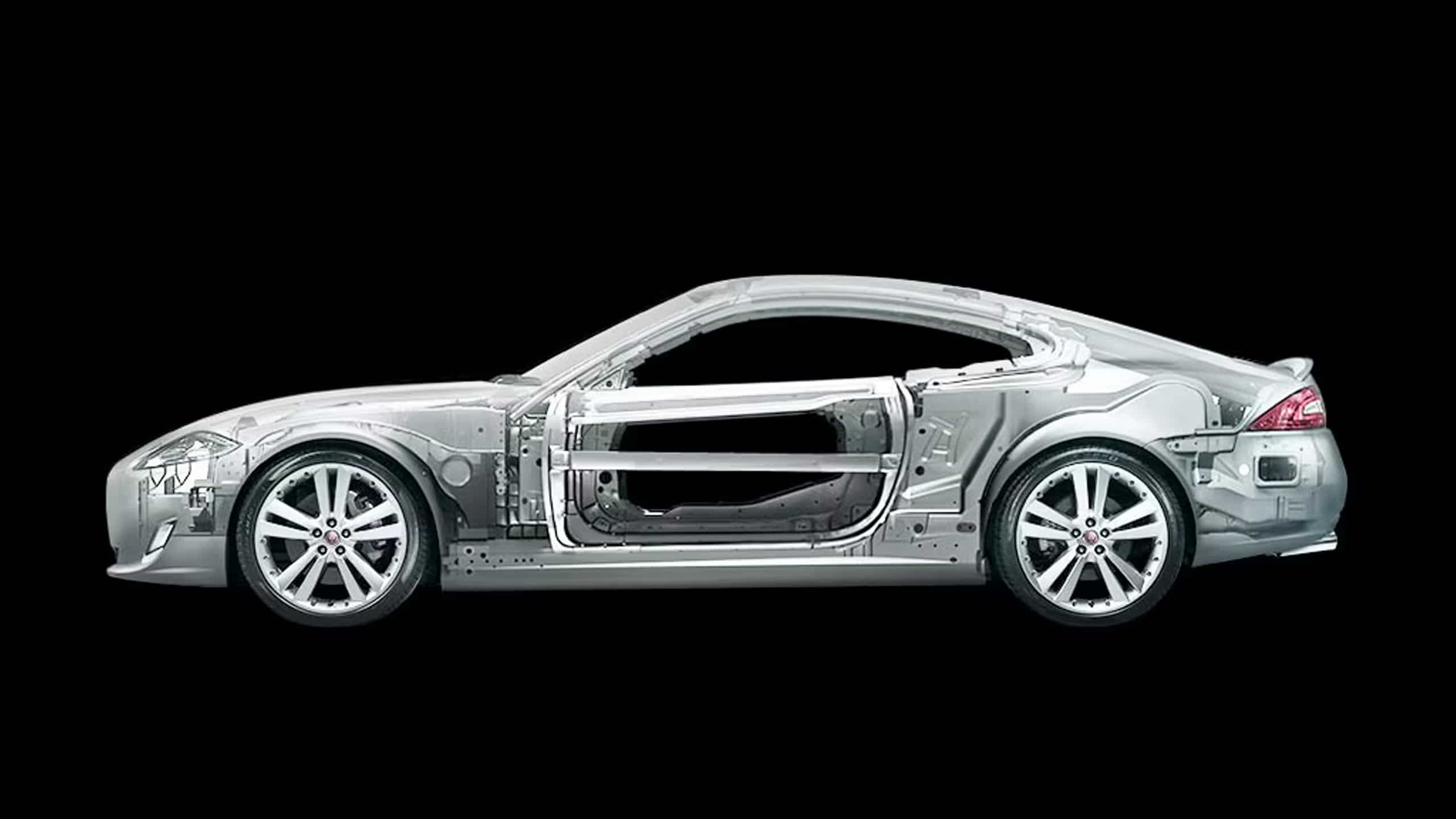 XK EXPERIENCE
With XK, the journey begins as you approach it. With Keyless entry, the Jaguar Smart Key SystemTM in your bag or pocket has already unlocked the doors. Settling in to the luxurious leather seats, the Start button glows red on the centre console. Press, and the JaguarDrive SelectorTM rises into the palm of your hand.
The dashboard illuminates as the cabin features are highlighted in a cool phosphor blue. The centre console's 7 inch Touch-screen lights up. Simple and intuitive; it controls satellite navigation, climate control, the Bluetooth® telephone system or in-car audio.
*Standard on XK Signature, XK Dynamic R and XKR-S.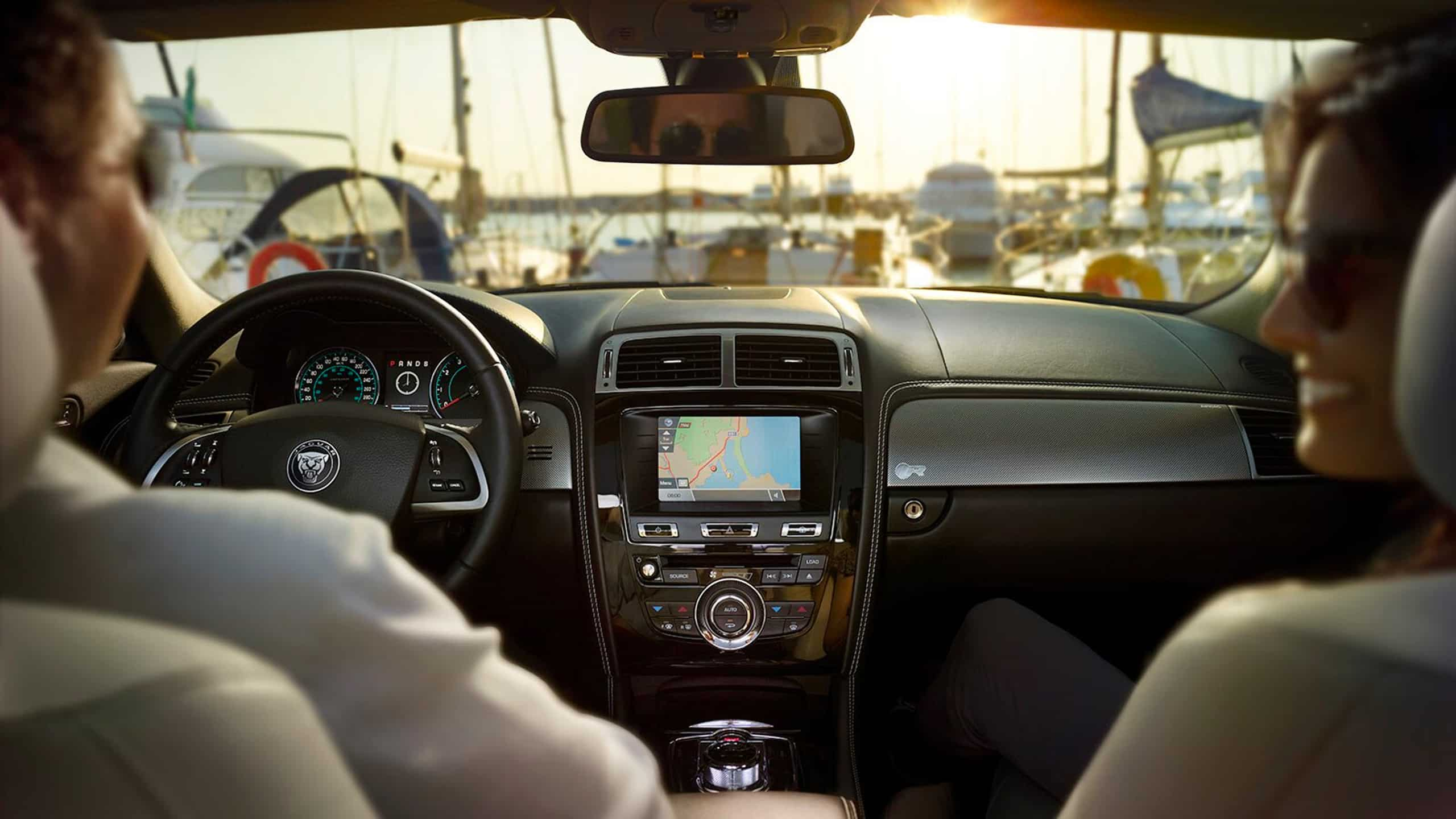 REFINED ENVIRONMENT
Immerse yourself in a cabin designed to appeal to the senses. Classic textures line the interior; modern design touches add a contemporary style. Flawless craftsmanship, wrought to the finest detail, is designed to delight the most refined of tastes. Leather features throughout, along with twin-needle stitching, hand-crafted wood or technical finish veneers and smooth chrome. Select from an extensive palette of colours and materials to make this luxurious interior truly yours.