WI-FI HOTSPOT
Wi-Fi Hotspot delivers a 3G or 4G Wi-Fi hotspot in your Jaguar, enabling your passengers to connect up to 8 devices to the internet.*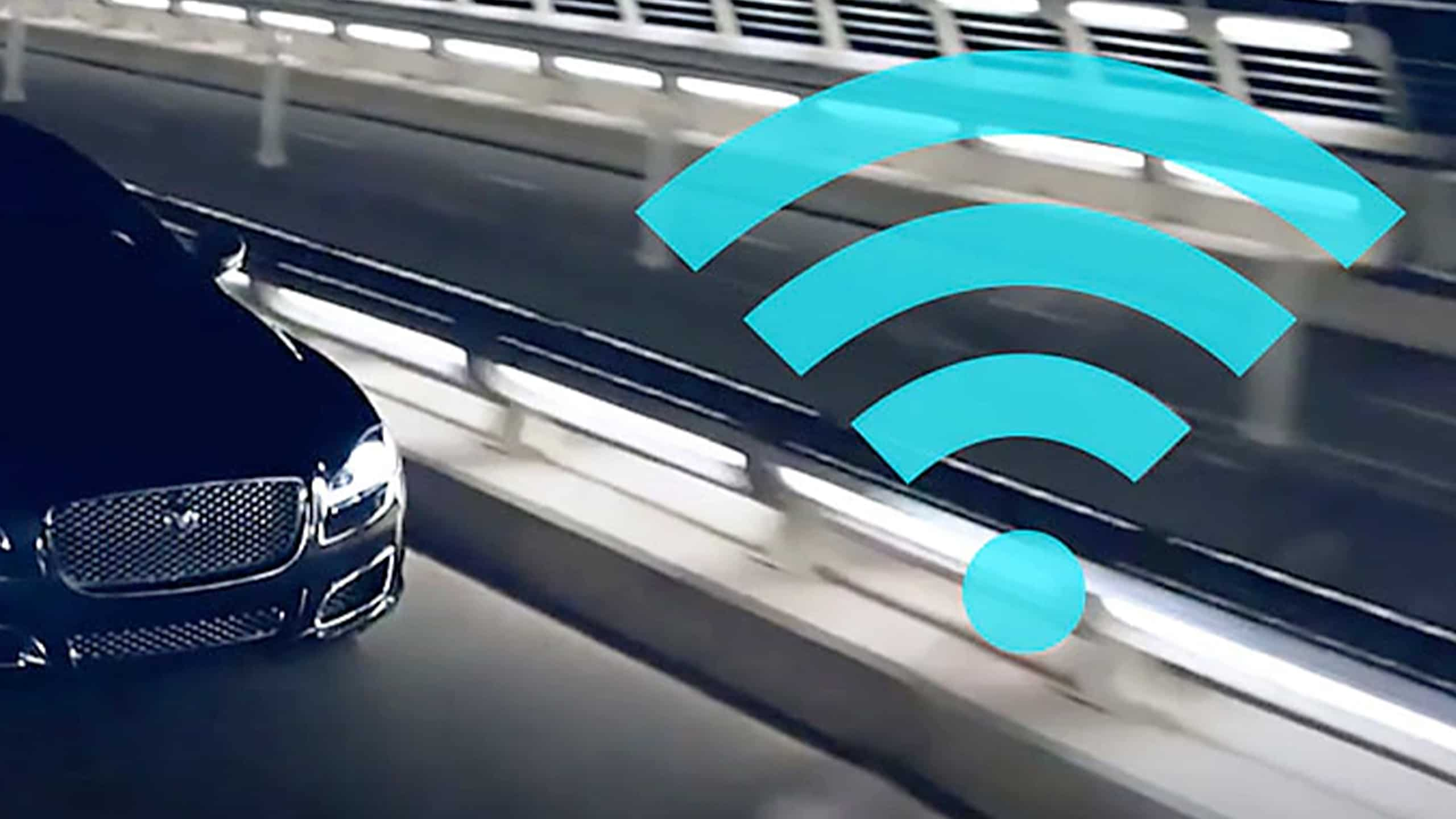 Wi-Fi Hotspot is all about keeping you connected. It allows you and your passengers to connect to the internet via a powerful in-car 4G hotspot. This means that up to eight devices can be connected to keep in touch with work, life and entertainment while on the move.
The reliability of the internet connection is increased by connecting to the local 4G network through the Jaguar's powerful external antenna, in comparison to connecting via a smartphone.
You insert a data-only SIM card into the card reader in your Jaguar and turn on Wi-Fi Hotspot via the Touchscreen. A data signal is then provided by the local 4G mobile network via a roof-mounted antenna. This provides a stronger data connection as the 'blocking' effect traditionally associated with a car's metal structure is reduced.
Once the 4G hotspot is active, you can connect your smartphone or tablet to it using the device's connectivity functions.
For help setting up your Wi-Fi Hotspot, please ask your retailer.
Depending on the mobile service provider and type of the plan you have, you may be able to use the data from the mobile phone plan that you already have. Some providers offer shared plans, where you can get an additional SIM for your Wi-Fi Hotspot and attach it to your shared plan. This means that your Wi-Fi Hotspot and your mobile phone consume the data from the shared allowance and you will get a single bill.
Wi-Fi Hotspot can only be specified on Jaguars fitted with Connect or Connect Pro.
There are two available SIM card sizes, depending on your choice InControl Infotainment system.
• For Touch, you need a 2FF SIM card (Mini SIM)
• For Touch Pro, you need a 3FF SIM card (Micro SIM)
*4G is currently only available for the F-TYPE. Wi-Fi Hotspot delivers a 3G Wi-Fi hotspot for all other vehicles.

As we roll out InControl, specific features described may be optional and market or powertrain dependent. Please consult your local Jaguar retailer for availability and full terms in your country. Certain features require an appropriate SIM with a suitable data contract, which will require a further subscription after the initial term advised by your retailer. Mobile connectivity cannot be guaranteed in all locations.