CAROL BOUWER AND THE JAGUAR F-TYPE - A FEARLESS PAIRING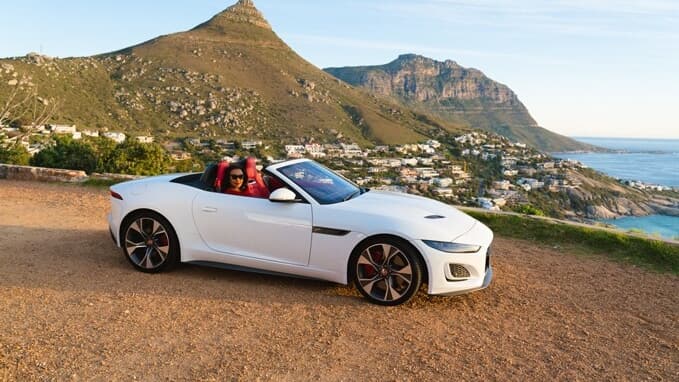 Carol Lindiwe Bouwer is an independent and forthright thinker. She is a successful entrepreneur, mother and wife. Born in Soweto, the well-known businesswoman has fought for her place at many tables and is dedicated to platforms which recognise the role women play in the economic development of South Africa. 
In acknowledgement of Bouwer's successes and fearless drive, Jaguar South Africa is proud to welcome her to the family as an ambassador for the new F-TYPE sportscar. 
Lisa Mallett, Marketing Director, Jaguar Land Rover South Africa, said: "Carol's accomplishments in business, together with her immense sense of sophistication and elegance are an ideal match for Jaguar and the F-TYPE. She is a modern South African woman carving her own niche in many endeavors where male dominance is the norm. She is truly inspirational and we are delighted to have an individual of her stature at the wheel of our definitive sportscar."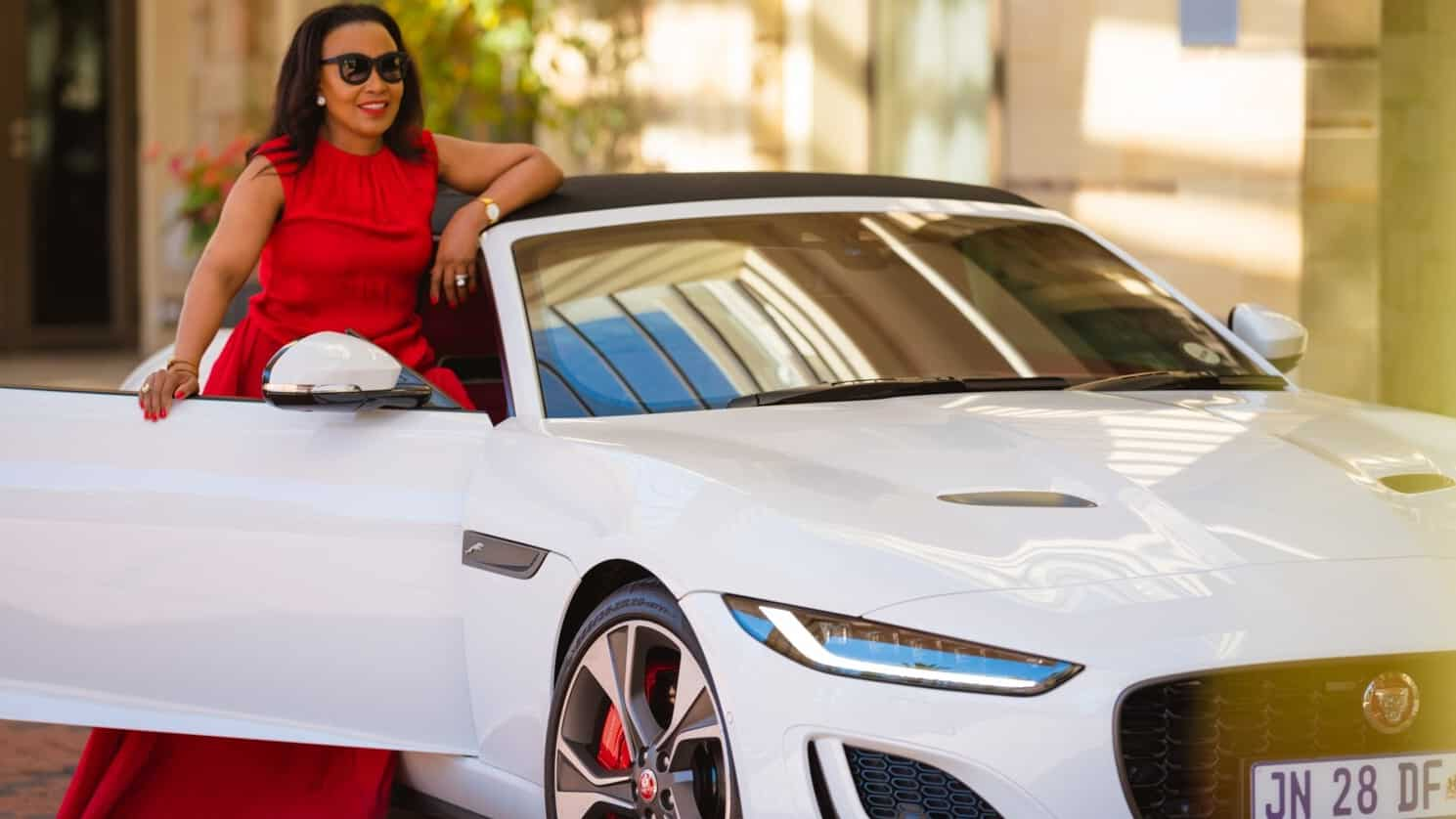 Carol's introduction to the brand was captured in the short film Jag! You're it! featuring existing Jaguar ambassadors Minnie Dlamini, TT Mbha and Bobby van Jaarsveld together with a range of exciting Jaguar models including the all-electric I-PACE, luxurious F-PACE, V8 Supercharged F-PACE SVR, and of course, the new F-TYPE Convertible. 
Carol Bouwer said: "Making this film brought vivid flashbacks to days acting in soapies and sharing the screen with my esteemed Jaguar counterparts is an honour. I'm thrilled to join this family and to be associated with a brand that appreciates the values I stand for. 
"The F-TYPE is a seductive sportscar that suits me to a tee. I'm taken by its contemporary design, sleek lines and astounding attention to detail. It's an extension of me an and I love every minute at the wheel!" 
Nine years ago Carol launched the Mbokodo Awards to recognise women who have shown leadership, fostered growth and made efforts to strengthen the arts. She believes the arts are an essential part of an ever-evolving nation and the awards recognise not only the role that women play as custodians of the family, the solid foundation of families, business, communities and society as a whole, but also the inspirational mentorship role they offer a female child. 
Jaguar Land Rover South Africa has agreed to support the Mbokodo Awards, taking place on 4 December at Quoin Rock Estate in Cape Town, as official vehicle partner. Twelve vehicles will be supplied to chauffeur the nominees in each category on the day.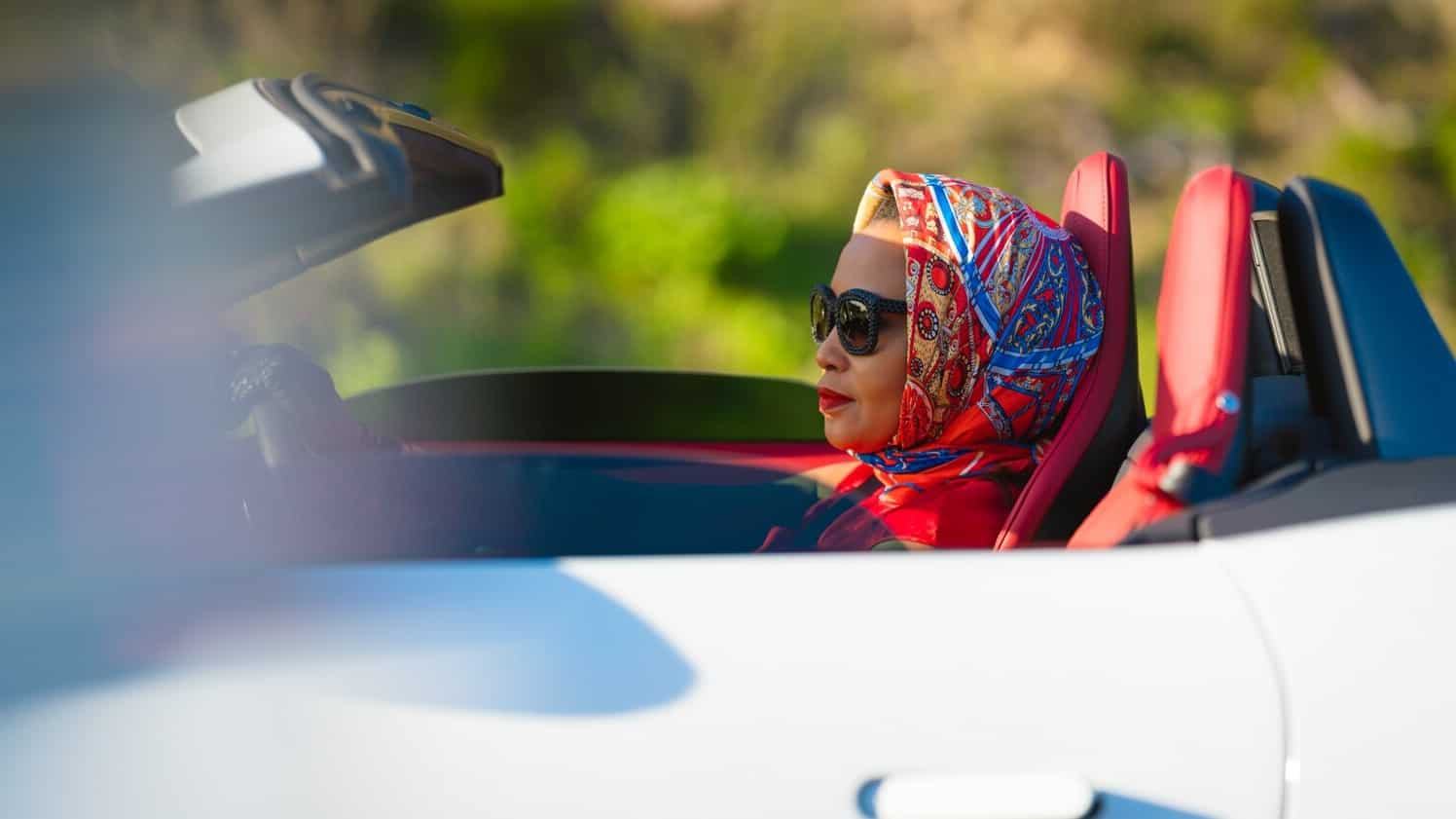 Bouwer Carol is a businesswoman, entrepreneur, motivational speaker, women's rights activist, television producer and former actress. These roles have made her one the most recognisable businesswomen in South Africa. 
Carol believes that in life, everyone is imbued with multiple talents, but it is hard work that determines an ability to realise dreams. She knows that none of what she has achieved could happen without hard work and dedication. To succeed, she believes that you should be surrounded by people you admire, and those who admire your ideals. Surround yourself with people who are willing to learn from you and willing to teach you. 
Through her company, Carol Bouwer Productions, Carol has embarked on several projects including producing the popular South African Broadcasting talk show, Motswako on SABC. The show addresses pertinent women issues such as female empowerment and women-centric leadership. While the topics are female-specific, there is a strong focus on including the entire nation while informing and entertaining.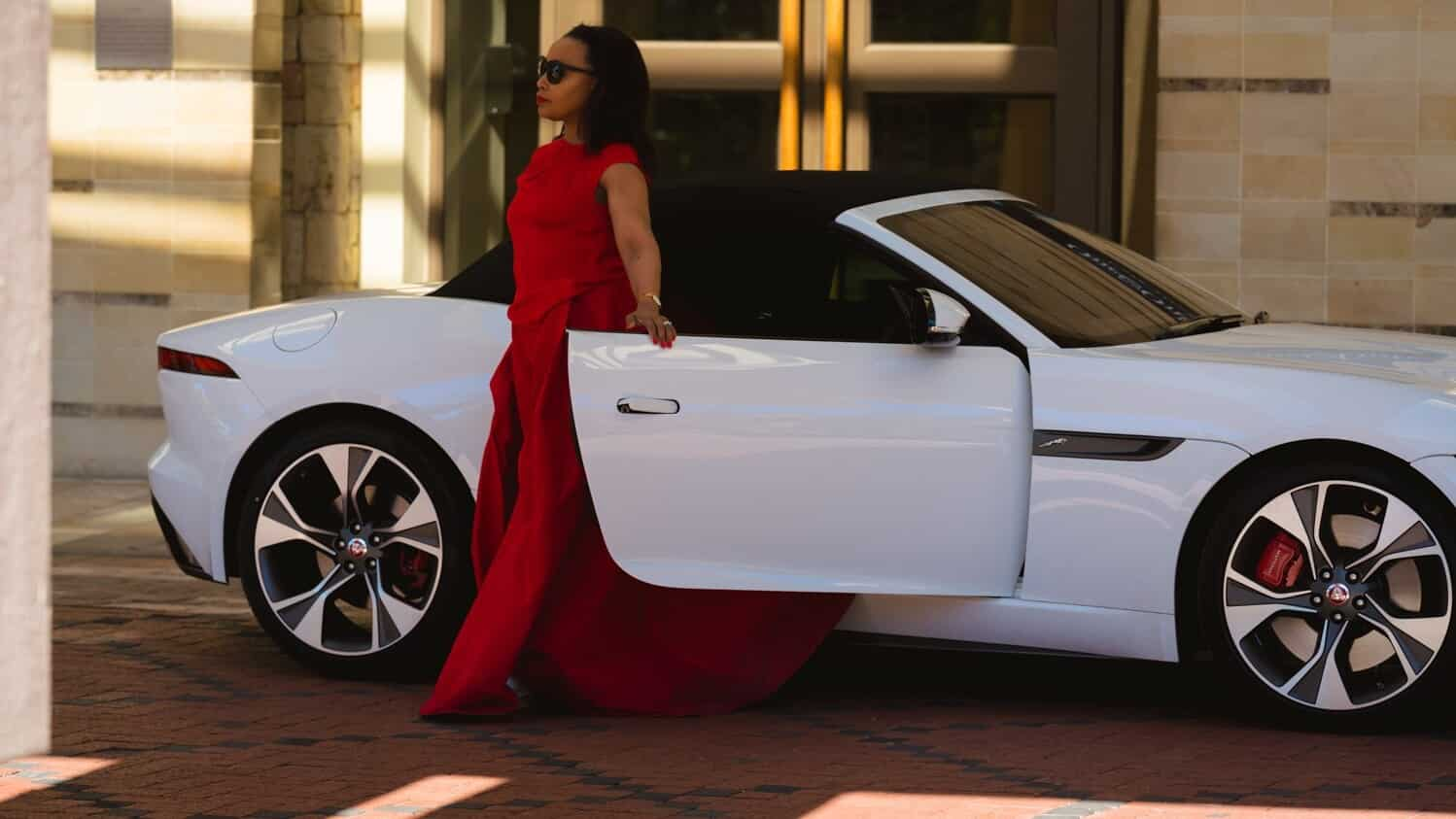 In June 2012, Carol proudly created, organised and hosted the Information Communication Technology (ICT) Indaba. Endorsed by the Swiss-based International Telecommunications Union, the summit brought together 18 ministers from around the world to Cape Town where they deliberated ways to ensure Africa created the infrastructure required to bridge the digital divide. 
As director of Bazi developments, which she sold in 2015, she oversaw the rebuilding of thousands of homes built under the government's Reconstruction and Development Programme. The houses had developed some issues, and Carol's desire to ensure people's dignity forced her to intervene and restore their basic human right to adequate shelter. She was tasked with running The People's Housing Executive Programme (PHEP) which she ran successfully for three years until selling her shares. 
In mining, Carol is a shareholder in black-owned Sekoko Mining with listings in both Australia and South Africa.
Carol created and hosted the first of the annual African Odyssey this winter – a project to which she brought the city of Cape Town, UNICEF, UN Women, Edgars and others together as partners. This tourism supported initiative saw South Africans exchange ideas on the power of fashion to support an ailing economy and Carol's addition of international megastars to the bill proved successful. 
Born in Rockville Soweto, Carol was encouraged to dream and her biggest dream was to attain success. Carol says she has never believed that women should be treated preferentially, but when afforded respect they can thrive. Women want their fair share and for equal opportunity in the workplace and society at large.