A MESSAGE FROM THE MARKETING DIRECTOR AT JAGUAR LAND ROVER SOUTH AFRICA, LISA MALLETT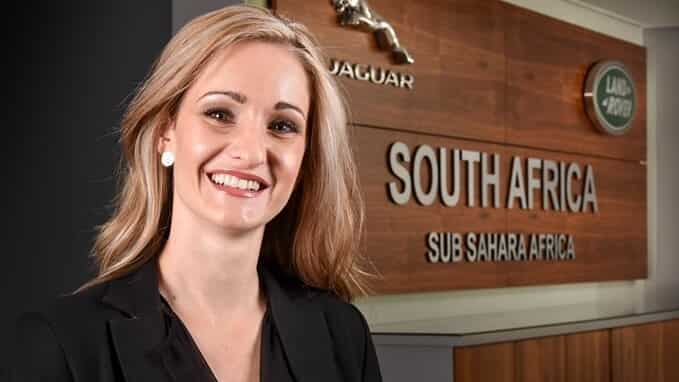 Three learnings sprung to mind when I was asked to share a bit about myself and my career this Women's Month. These are lessons that I have learnt over my career over the last two decades, primarily in the 'male-dominated' automotive industry. I don't claim to be an oracle, but this is what I wish someone had told me 20 years ago:
1. Don't be intimidated. Arm yourself with information and have an opinion that you share fearlessly.
2. Gender equality in the workplace and beyond can only be achieved when men also speak up and out.
3. Don't be so hard on yourself.
I am a mom, a wife and a leader, among other things, and that means time management to achieve a work-life balance is my main priority. Accept that things are rarely 'perfect' – a word I have banned from my vocabulary – and IT'S OKAY! I've learnt the very tough lesson that being kinder to myself accomplishes more than being hard on myself. Never lose sight of how far you've come and all the effort you've put into making something a success.
No matter where you are in your career, whether you have years of experience or are just starting out, never let yourself be intimated. Actively seek out data and information and formulate insights. Discuss them with people and ask for help. Let your informed opinion be heard coming from you, not from someone else! Don't ever shy away from sharing thoughts that you know will have a positive impact on the bigger picture.
As the Marketing Director for Jaguar Land Rover in South Africa and Sub-Sahara Africa, I am responsible for leading a team that grows the Jaguar and Land Rover brands across the region; looking after launches, the product offering, pricing strategies, communications, digital, social, CRM, retailer marketing, experiential marketing, partnerships and public relations. It is a role that continuously challenges me. Fact is, I wouldn't have made it this far in my career if my husband weren't as supportive as he is. He is a truly hands-on dad and it's great that we can share family responsibilities the way we do.
From a Jaguar Land Rover perspective, it's also been so encouraging to experience support from my male colleagues in driving my visions for both the Jaguar and Land Rover brands. It provides a level playing field that allows for gender equality to start to flourish and take root. Over my nearly 15-year career in the industry, it has been very encouraging to see more women taking "a seat at the table", at all levels of the business. At Jaguar Land Rover South Africa, we are currently 56% women, including 50% at executive level. I hope to see this level of transformation taking place soon at a retailer level too.
To all women who tirelessly strive to create a brighter future for their families and who fearlessly drive progress in their careers and respective industries, I salute you this Women's Month and beyond. As women, let's remember to stand together to create the change we want to see.
Lisa Mallett, Marketing Director, Jaguar Land Rover South Africa and Sub-Sahara Africa